July 8, 2020
If ever an award fit a recipient to a T it is Huntington High School Class of 2020 member Cole Pillion and the Teddy Roosevelt Renaissance American Award. The teenager can truly be called a "Renaissance man," with expertise and experience covering a long list of areas.
This year's TR award recipient, Mr. Pillion is a well-traveled, well-rounded young man who is comfortable with all kinds of people of any age and background. He's also politically astute and open-minded.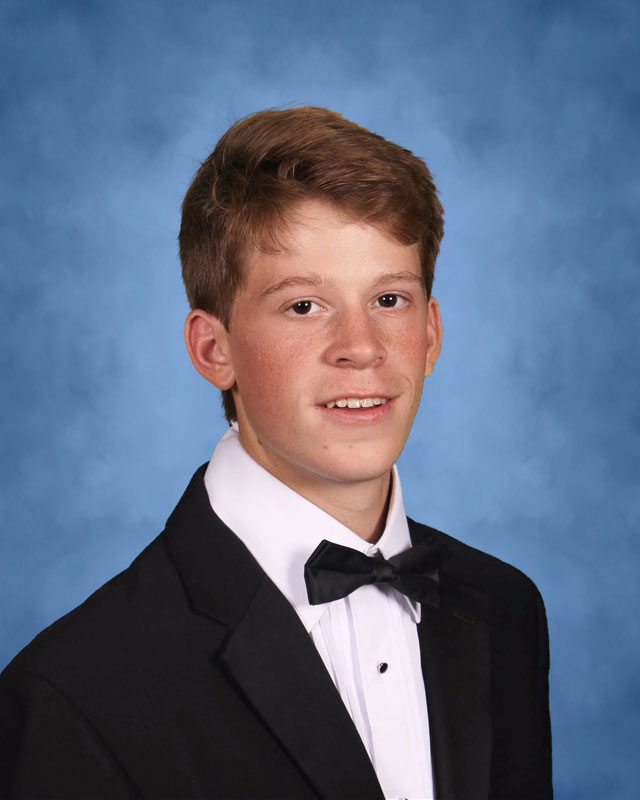 Huntington Class of 2020 member Cole Pillion captured the Teddy Roosevelt Renaissance American Award.
An excellent athlete who can play every sport well, Mr. Pillion's social life includes many different social groups. He makes everyone around him feel good about themselves. The teenager is also inquisitive and well-educated and competent in many different subject areas.
An All-League soccer goalie, Mr. Pillion also won varsity athletic letters in lacrosse and indoor track and field. While working hard has been another key to his success, he also feels it's important not to take himself too seriously.
The teenager said he "finds that the balance between hard work and interactions with classmates and having fun are the keys to my success." Mr. Pillion has always benefitted from the support of teachers, staff and coaches as he has gone about pursuing his goals.
A member of the National Honor Society as well as the English Honor Society and Social Studies Honor Society, Mr. Pillion is headed to Oberlin College in Ohio where he plans to study economics.
A proponent of the "strenuous life," Mr. Roosevelt is one of the most colorful personalities in American history. He held a number of important public positions, including New York City police commissioner, state legislator, New York governor, assistant secretary of the Navy and vice president. Upon the assassination of President William McKinley in September 1901 he was sworn in as the United States' 26th president.
Mr. Roosevelt's face is depicted on Mount Rushmore in South Dakota along with fellow presidents George Washington, Thomas Jefferson and Abraham Lincoln.
As the leader of the Rough Riders in the Spanish-American War, Mr. Roosevelt returned to the US as a war hero. He pursued political reforms and spurred the enactment of many conservation measures across the country along with breaking up business trusts and monopolies. He offered average Americans what he termed a "Square Deal," which was based on fairness and focused on the conservation of natural resources, consumer protection (including pure food and drugs) and control of corporations.
Mr. Roosevelt established an estate in Oyster Bay that he named Sagamore Hill. It is managed by the National Park Service and open to the public. It served as summer White House during Mr. Roosevelt's tenure as president.