July 3, 2020
Natalie Ciccone has carved out her path and she is excited to start heading down it. The Huntington High School senior plans to study at the University of Rhode Island in preparation for a career as a nurse practitioner.
"I chose the University of Rhode Island for several reasons," Ms. Ciccone said. "They have a highly regarded nursing school, I was accepted into its honors program and I was awarded a scholarship. It offers proximity to several big city hospitals and I fell in love with the campus, its energy and its size when I first visited. My dream job is to work as a neonatal or pediatric nurse practitioner.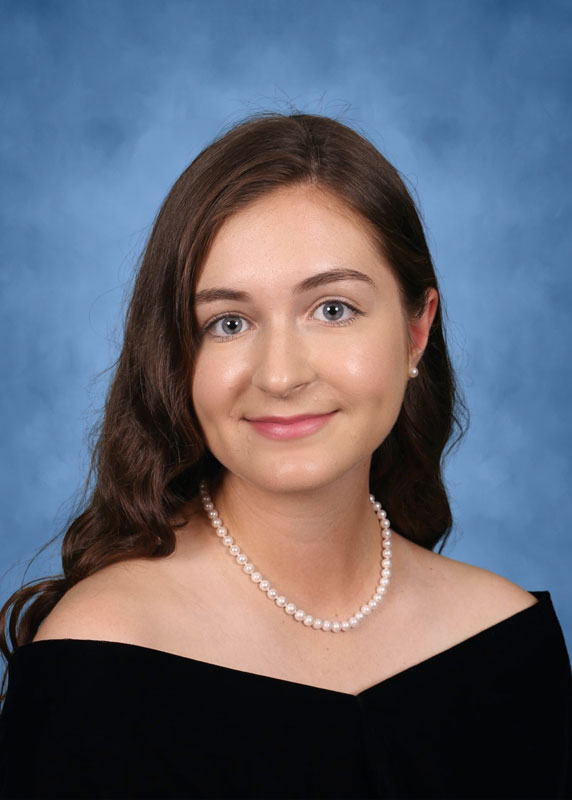 Huntington High School Class of 2020 member Natalie Ciccone.
The teenager has earned top grades while participating in the high school's extracurricular activities program and taking on leadership positions with the student government. She was among a select group chosen to participate in the Rotary Club's youth leadership development program.
"I believe Huntington High School has prepared me well for college," Ms. Ciccone said. "It was academically challenging and forced me to work hard and has taught me that hard work has its own rewards and benefits. Being in Huntington has also provided me with the opportunity to volunteer at Huntington Hospital, which has given me a clear career path."
Ms. Ciccone has been very active over the years and she has used her time wisely to expand her horizons and also gain valuable experiences along the way.
"My favorite activities at Huntington High School have been marching band, drama club, Natural Helpers, student government and National History Day," Ms. Ciccone said. "The lasting friendships, the leadership opportunities and the creative outlets they all provided have given me great joy and memories that I will take with me forever. I have been a member of each of these clubs for four years and went on to hold officer positions as well. Outside of school, the opportunity to attend Rotary Youth Leadership Awards program has allowed me to thrive as a leader and engage in community service."
The articulate young woman is popular with her classmates and respected by her teachers. She has an engaging personality and has embraced the high school these past four years.
Ms. Ciccone's advice to incoming freshmen? "Join the clubs you know you can be passionate about, have pride in your school and enjoy your high school experience because it all goes by very quickly," she said.
The senior has interacted closely with several Huntington High School teachers. "In all of my many interests, I have been lucky enough to find a teacher who was able to be a mentor and was able to help ensure my success in each of these endeavors," Ms. Ciccone said. Mr. [Robert] Gilmor, Mrs. [Stacey] Byrnes, Ms. [Lauren] Desiderio, Mr. [Brian] Stellato and Mr. [Michael] Schwendemann have all been an instrumental part of my high school career and I will always treasure their guidance and support throughout the years."
As she nears the start of life as a college freshman, Ms. Ciccone has been able to look back on the past four years with a feeling of satisfaction.
"I have had a wonderful experience at Huntington High School," Ms. Ciccone said. "I have received a great education, have made lifelong friendships and have been able to pursue many different interests and opportunities that will serve me well in my future."