January 14, 2020
Chris Weber has been one of the best Blue Devil varsity swimmers for many years. The Huntington High School senior intends to continue his career in the pool at SUNY Geneseo next fall after being accepted into the college's incoming freshman class.
"I choose SUNY Geneseo because I immediately felt at home and the team is a great group, some of whom I already know from home and from working with as a Jones Beach lifeguard," Mr. Weber said. "Geneseo offers a perfect balance between academics and athletics along with the feeling of being at home. I'm not completely sure what I want to study in college, however I am interested in business or possibly education."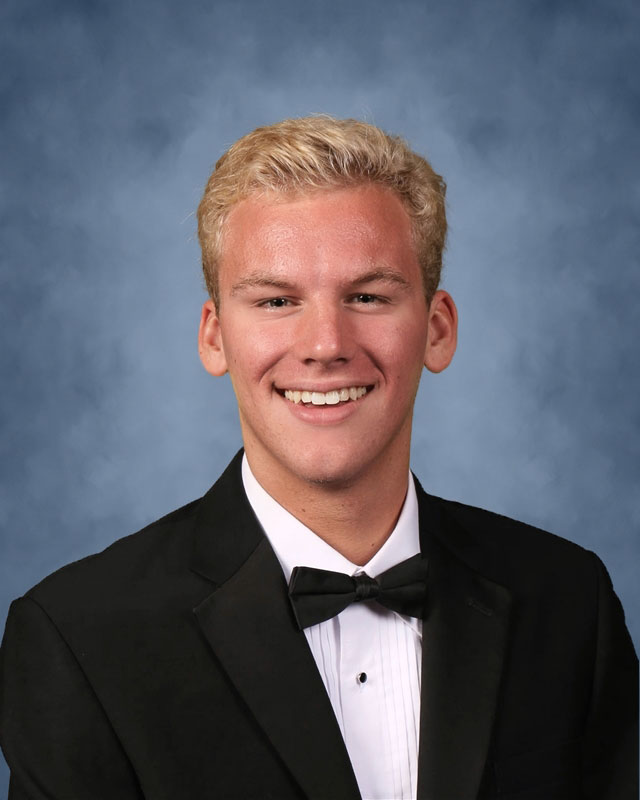 Huntington High School senior Christopher Weber
Captain of the Blue Devil varsity swim team, Mr. Weber is also a member of Huntington's National Honor Society and Social Studies Honor Society chapters. He's participated in the Halesite Fire Department's junior firefighting program and is applying to be a full volunteer firefighter.
The senior's closest friends include Matt Girimonti, Ryan Williams, Casey Coleman, Justin Stevens, Riva Bergman, Anna Wickey and Beanna Cumella.
When asked to choose a favorite faculty member, Mr. Weber said it would be a difficult task. "It's hard to narrow it down to one teacher, but if I had to choose three it would be Mrs. [Paige] Furman, Mrs. [Heather] Swan and Mrs. [Dianna] Cazzalino," he said. "All three teachers are high spirited, which has made me look forward to each class I've had with them throughout high school. I've really valued my relationships with them."
Mr. Weber has done a bit of traveling, including a trip last summer to Montego Bay in Jamaica, "which was a fun experience," he said.
The teenager is popular with his classmates and he's one of the top students academically in Huntington's Class of 2020. He fits in perfectly around the high school.
"Advice that I have for incoming freshmen is just simply be involved, whether it's sports or clubs," Mr. Weber said. "It is how I've been able to create friends outside my core group as well as relationships with several teachers."
With less than six months remaining in his senior year, Mr. Weber is making the most of every day. He's currently engrossed in the swimming season and looking to culminate his high school career in the water on a high note.
"Overall, I've loved time my time at Huntington and I'm grateful that I spent my high school years here," Mr. Weber said.