January 8, 2020
Some of the best fencing teams in the state will converge on Huntington High School's Louis D. Giani Gymnasium on Saturday for the Alan Kuver Memorial Relay. The action commences at 9 a.m. and will continue throughout the day.
The Blue Devils will be joined by powerful squads from Lindenhurst, Walt Whitman, Commack, Half Hollow Hills, Ward Melville, Brentwood, Sayville and Manhasset. "It is one of fencing's favorite tournaments because it's a lot of fun," said Huntington head coach Michelle O'Brien.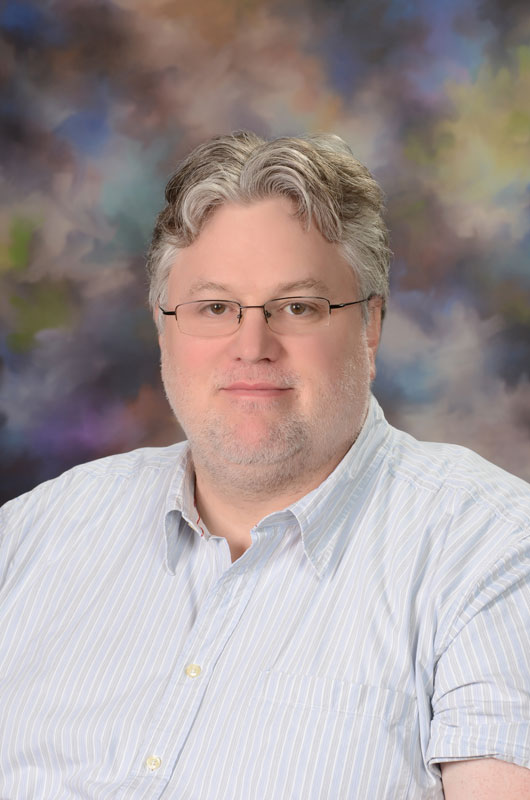 Huntington teacher and fencing coach Alan Kuver passed away in June 2014.
The teams will contest men's and women's sabre, foil and epee styles with schools sending squads of three or four fencers each into battle in each of the divisions. There will be separate sections for novices with two years or less experience in the sport. A crowd numbering in the hundreds is expected to attend.
The relay tournament has been a longtime staple in Huntington. It was renamed in honor of Alan Kuver in December 2018. The longtime teacher and fencing coach passed away on July 1, 2014, but he has never been forgotten.
Mr. Kuver passed after battling esophageal cancer for ten months. He was 47 years old. Despite his devastating diagnosis, the Huntington High School alum continued to teach at J. Taylor Finley Middle School and serve as head coach of the Blue Devil boys' and girls' fencing teams.
Alan Drew Kuver was a member of Huntington High School's Class of 1984. An articulate, soft-spoken man with a wonderful sense of humor, he was also a great conversationalist. He could speak on virtually any topic. His colleagues found him fascinating.
Mr. Kuver had been planning to return to his teaching and coaching posts in September 2014. He attended first aid and CPR recertification classes with fellow coaches in early June and was looking forward to the following winter's fencing season.
At the 46th annual Blue Devil senior athletic awards dinner in Louis D. Giani Gymnasium on Thursday, June 12, 2014, Mr. Kuver spoke eloquently about the Huntington fencing program, its triumphs and finest moments and the senior athletes who have helped make it a force to be reckoned with in the region.
Mr. Kuver was supportive of all Huntington sports programs, even attending away games when he could make them. As the Blue Devils' head fencing coach, he devoted an enormous number of hours to developing the skills of team members and giving the teenagers personal, academic, athletic and college advice. Well known as a very giving person, colleagues said they will always remember his generous spirit and warm personality.
In addition to his long association with the Huntington fencing program, Mr. Kuver served a stint as the Blue Devil varsity girls' track and field coach. He taught industrial arts and technology at Huntington High School and J. Taylor Finley Middle School and never failed to win over his students in short order.
A resident of the Huntington School District, Mr. Kuver could often be seen around town. He was a professional every step of the way, guiding many of his fencers onto college teams with several reaching the NCAA Division I championships. Blue Devil alums kept in contact with him through phone calls, e-mails and visits back to Huntington.