January 6, 2020
There's an aura around Julien Rentsch that makes it easy to believe he's going to make it big in the world. That's not to put undue pressure on the Huntington High School senior who is headed to Northwestern University in Illinois. The teenager is so remarkably talented that it's easy to possess so much confidence in him.
"I chose Northwestern because of its versatility," Mr. Rentsch said. "I applied to Bienen School of Music (Northwestern's music school) as a music composition major. I love how their program is run because I will get to work with world-renowned faculty while also having numerous opportunities for my music to be played. I hope to film score in the future (write music for movies and other types of media). Northwestern will help me on this journey to film score because they have opportunities for composers to write music for plays, which will in turn allow me to gain experience I will need in the future."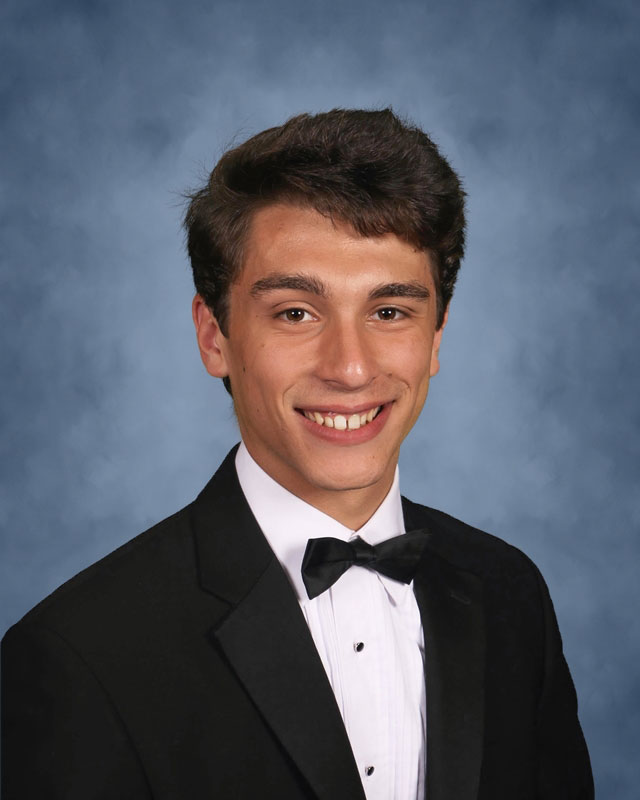 Huntington senior Julien Rentsch is headed to Northwestern University.
A member of multiple academic honor societies at Huntington High School, Mr. Rentsch is also a Natural Helper, assisting classmates as they sort through personal issues during tough times.
"I was accepted into Northwestern's dual program with the Weinberg College of Arts and Sciences, so I will likely be double-majoring in a field unrelated to music," Mr. Rentsch said. "That's a reason I love Northwestern. I can continue studying subjects that have interested me in high school while also getting a rigorous music education."
Captain of the Blue Devil varsity soccer team and one of the top defensive players in Suffolk, Mr. Rentsch is also vice president of the school-wide student government, president of the high school orchestra, treasurer of the French Honor Society and corresponding secretary of the National History Day club.
When he's not in a classroom, Mr. Rentsch spends a lot of his time composing music and playing piano. He plays basketball at his church and has also been pursuing a variety of community service projects.
One of the most gifted young composers anywhere, Mr. Rentsch has earned a sterling reputation in New York music circles. He's a serious young man with a wonderful sense of humor.
"I have loved growing up in our district," Mr. Rentsch said. "All of my teachers have been extremely kind and supportive throughout the years. I'm thankful to have grown up in a district that puts such an emphasis on the arts. I feel like a reason I have become so passionate about composing is that our music department has given me multiple opportunities for my music to be played by our orchestra, which helped me realize how much I love writing music to be performed."