January 2, 2020
Chris Bavaro is the type of person who finds his passion and then puts in an enormous amount of hours pursuing his goals and trying to be the best. The determined Huntington High School senior has his sights set on a career in film and he plans to take the next step down that path at Quinnipiac University in Connecticut.
An accomplished singer-songwriter, Mr. Bavaro has been one of the mainstays in Huntington's video arts program. The personable young man is always learning; always trying something new. He has a creative mind and is a great storyteller.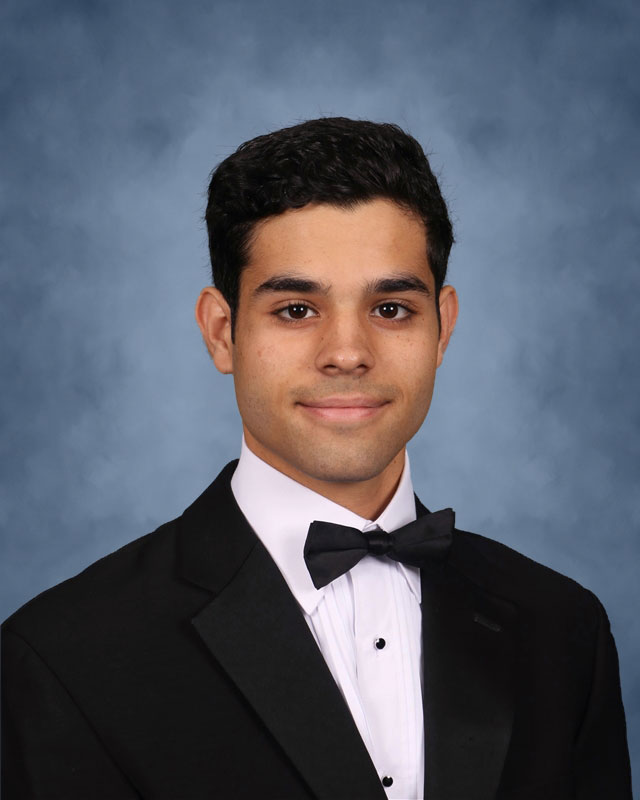 Huntington High School senior Christopher Bavaro
"I chose Quinnipiac because of its School of Communications and its film production program," Mr. Bavaro said. "I'm going to study film and TV production because I want to be a video editor after college.
The teenager has been accompanying the school choir at its concerts on guitar, working closely with choir director Victoria Garbarino. He's also busy with a "director's project" for his Creative Video IV class.
"For all four years of high school Chris' focus and determination to pursue a career in film has not wavered," said Huntington art teacher Heather Swan, who leads the video arts program. "He has participated in a variety of film festivals and competitions, including the 10-Day Film Challenge. I have very much enjoyed guiding Chris through the video program and watching him mature into a very creative young man. I hope he continues to sore at Quinnipiac University and I can't wait to see what he will produce on a college level."
Mr. Bavaro has played football with the Blue Devils and he's filmed various events at the high school and in community. He is well known around town. Everyone finds him to be one of the most personable Huntington seniors.
The senior spends hours and hours each day rehearsing on guitar, singing and mastering his film skills. Mr. Bavaro has never been afraid of hard work.
"I wouldn't trade my time at Huntington High School for anything," Mr. Bavaro said. "Not a lot of public schools care so much about music and art, but Huntington High School gave me outlets to express myself creatively, both in film and music, which are the two loves of my life. Without my time at Huntington, I wouldn't be the guitar player or editor that I am today."