February 24, 2019
Chas Forte has mapped out an ambitious plan for his future and it will start to gather steam at Roger Williams University in Bristol, Rhode Island. The Huntington High School senior has sketched out a plan to help him reach his academic and career goals and he's excited to begin the quest in the fall.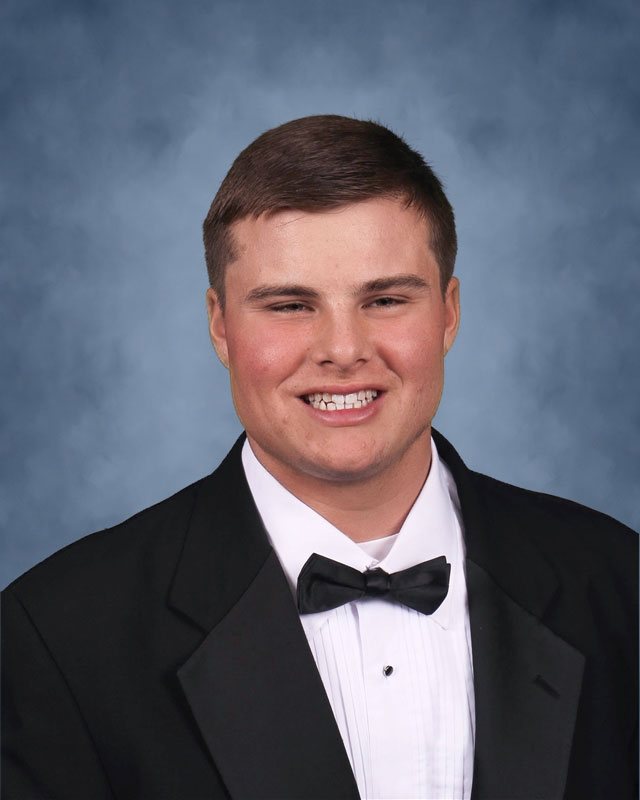 Huntington High School senior Chas Forte
"The moment I stepped on campus, my decision was made," Mr. Forte said. "The location of the school cannot be beat. It is 20 minutes north of Newport and 20 minutes south of Providence. I will be studying construction management."
Mr. Forte's father and grandfather, both Huntington alums, have been involved in the construction industry for decades so he is quite familiar with most aspects of it.
"Roger Williams is known nationally for its construction management program," Mr. Forte said. "In fact, they just opened up a brand new three story construction management lab, which was one of the reasons why I choose the school. The school offers a variety of opportunities such as internships with different companies throughout the northeast during the summer and has a 100 percent job placement rate right out of school."
The teenager has an excellent grasp of his strengths and interests. He weighed several potential colleges and their programs, but he has always kept his eye on his ultimate goals.
"I intend to become a supervisor of a heavy construction company and eventually start my own residential building company," Mr. Forte said.
The senior has played football and lacrosse and also wrestled for the Blue Devils. He's the president of Young Leaders, a local youth development organization that pursues community service projects. "It's a great feeling to help your community," Mr. Forte said.
The teenager has played football for Huntington since he was a seventh grader at J. Taylor Finley Middle School. "The program will always have a place in my heart," Mr. Forte said. "I'll forever cherish the memories that were made throughout the years and will always appreciate what the sport taught me, both on and off the field."
The senior finds it hard to believe he will be graduating in a few months. "I've enjoyed every day of my senior year," Mr. Forte said. "It's crazy to think that graduation is such a short time away."
The affable teenager has hit it off with his teachers throughout his time in Huntington UFSD. "I've been fortunate enough to have some of the best teachers," Mr. Forte said. "Mr. [Erik] Bruckbauer is one of those teachers. He is a person that I will never forget. The way he teaches his class allows the students to become engaged in the topic. He definitely made me a better student. I also can't forget about Ms. [Suzi] Biagi. She is the most caring teacher in the building and I wouldn't want to be an intern for anyone else."
The senior is ambitious. Some might even say fearless. Mr. Forte is currently working on his private pilot's license, "so I can fly throughout the northeast for fun," he said. He is also a member of the Halesite Fire Department.
Does Mr. Forte have any words of wisdom for incoming Huntington freshmen? "A piece of advice that I would give is to always do your best," Forte said. "Remember, a grade does not define who you are. Just enjoy high school every day as time flies. Finally, get involved in our community whether it be in school or out of school."
Mr. Forte is ready to move on and excited about the next four years at Roger Williams, but he will always remember his time in Huntington.
"I've been lucky to have a great experience in this school district," Mr. Forte said. "I've enjoyed coming to school every day and knowing that many of my family members walked the halls here and played on the same fields that I played on is a cool feeling. I'm definitely going to miss this school, but I'll always be a Blue Devil."