April 15, 2019
Ryan Williams has been in Huntington UFSD's fold since his first day of kindergarten at Washington Primary School, whose grounds adjoin his backyard. The teenager has excelled academically and athletically and he's earned many admirers and developed numerous friendships. Now he's set to study engineering at the University of Michigan.
"I chose the University of Michigan because of its big school atmosphere," Mr. Williams said. "I felt that it was a place with a lot of options both academically and socially; a place where I could really see myself fitting it."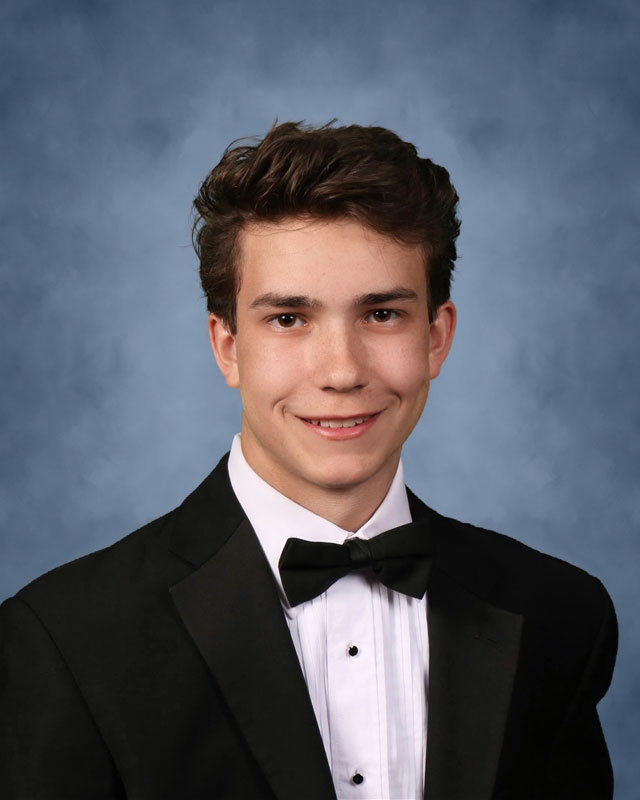 Huntington senior Ryan Williams is headed to the University of Michigan to study engineering
Mr. Williams plans to study engineering at Michigan. "I hope to become a chemical or environmental engineer for a big corporation located in the New England area," he said.
The senior has taken advantage of the high school's extensive offerings of Advanced Placement courses and he has excelled in the classes. "They prepared me not only for the level of coursework I will receive in college, but they also allowed me to earn college credits to start me off ahead of my requirements," Mr. Williams said.
Mr. Williams is an exceptional ice hockey player. He's been on skates since he learned to walk and he circles the ice with the confidence and aggressiveness of a veteran.
The University of Michigan at Ann Arbor is rated the No. 1 public university in the country and No. 15 in the world by reputation. Ann Arbor is ranked No. 7 on the list of best college towns.
"The most valuable and interesting course I took at Huntington was AP Chemistry," Mr. Williams said. "Not only was it a challenging course that really made me push myself, but I also enjoyed learning about chemistry on a much higher level."
The senior's advice to next year's freshmen? "I would say that although it may seem like a lot of work now, taking the harder courses really benefits you as you begin your college career," Mr. Williams said.
The teenager has relied upon high school teachers Jordan Schessler, Victoria Geier and David Moriarity for advice and support and mentoring. "They were all extremely helpful in guiding me through my college applications," Mr. Williams said. "I would frequently talk to them about which colleges I was thinking of applying to and welcomed their advice."
Mr. Williams developed an especially close relationship with Ms. Schessler, who he participated in a credit bearing internship with this year as a senior.
The University of Michigan boasts more than 275 degree programs. Its flagship Ann Arbor campus features more than 31,000 undergraduates and another 17,000 graduate level students. There are more than 1,600 student organizations.
"I will always remember the friends I made here at Huntington," Mr. Williams said. "I feel the teachers prepared me well for my next journey in life. No matter where I end up, Huntington will always be my home."