November 18, 2019
The J. Taylor Finley Middle School boys' soccer team coached by Alex Nelson turned in a splendid season, compiling a 7-2-1 record.
The Finley squad included 30 players. The team opened the season with a 2-2 tie against West Hollow-White before winning five straight games. It split its final four contests.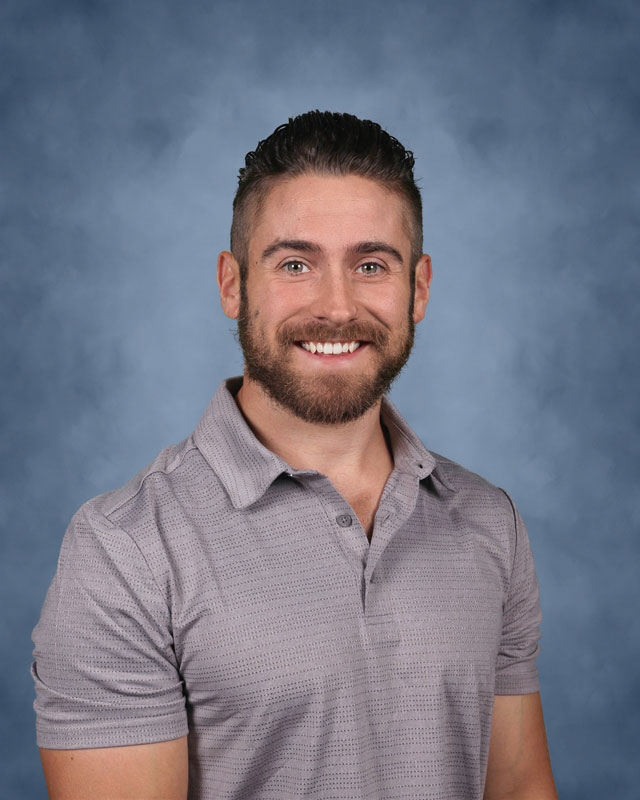 Finley boys' soccer coach Alex Nelson.
Finley claimed victories over Northport-White (5-1), Candlewood-White (4-2), East Northport-White (4-3), West Hollow-Red (6-1), Northport-Gold (5-1), Candlewood-Red (6-2) and East Northport-Gold (6-0). The Blue Devils dropped games to Lindenhurst-White (4-2) and Lindenhurst-Green (8-2).
"The best team accomplishment was ending with a 7-2-1 record, which was accomplished through the efforts of every player," said Nelson, a Huntington High School physical education teacher. "Every player played and contributed."
Eighth grade striker Emerson Garay led Finley with eight goals. "He has an absolute canon for a right foot," Nelson. "It might be the hardest shot in Huntington."
Seventh grade striker Carlos Marroquin and eighth grade right wing Cruz Flores had six goals each. "Carlos is left-footed and his technical skills with the ball are as good as his shot," Nelson said. "Cruz is one of the smartest players on the field. He's also in the correct spot."
Eighth grader Nicholas Rosan was superb at center midfield, scoring a pair of goals, playmaking and playing great defense. "Nick is a master craftsman with the ball at his feet," Nelson said.
Eighth grade Dante Salgado was another of Finley's top players, excelling at center back and even scoring a goal. "An immoveable object, not a single player in the league matches Dante's athleticism," Nelson said.
Eighth grader Andrew Castillo shined at center midfield and he, too, scored a goal. "Andrew is a well-rounded player with the size and speed to control the middle of the field," Nelson said.
Seventh grader Parker Wands sparkled at center back and eighth grader Daniel VanArsdale enjoyed a great year at goalie. "Parker was the most balanced player on the team and is capable of playing any position," Nelson said. "Daniel was a wall in the net. His skill with the ball matches his keeper skills."
Finley's roster also included seventh graders Michael Brandine, Jasiah Castillo Cortes, Bradley Contreras, Gavin Deegan, Justin D'Eloia, Chase Gadaire, Josue Gomez, Dylan Proctor, Ryan Scanlon, Jayden Schneider, Zachary Schnitzer and Jonathan Vigil-Camps and eighth graders Harris Alba, Melvin Avelar-Romero, Josh Bhardhwaj, Josiah Freeman, Tyler Godin, Anthony Jimenez Avila, Nikolai Lulewich, Yexson Molina Arevalo, Jorge Reyes and Gustavo Reyes Ochoa.
Finley outscored its opponents by a 42-24 margin. With so many players returning, next fall looks quite promising.