January 14, 2019
While Latin might technically fit the definition of being a "dead" language because it lacks any native speakers, it comes to life each day in the classroom of teacher Kristin Fortunato.
The seventh year Huntington UFSD faculty member was recently honored for her innovative practices in bringing technology into her classroom. Ms. Fortunato teaches Latin at Woodhull Intermediate School, J. Taylor Finley Middle School and Huntington High School. She handles all levels from introductory classes to Advanced Placement.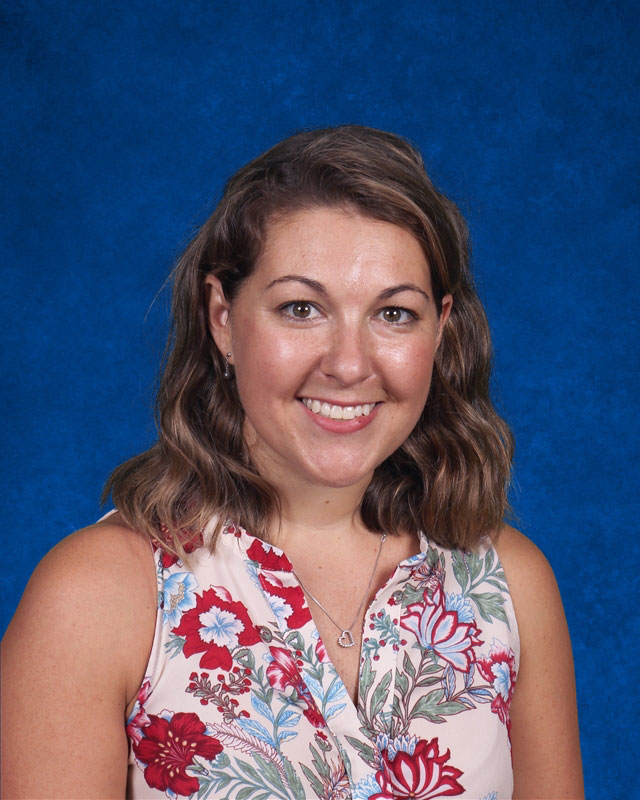 Huntington Latin teacher Kristin Fortunato.
"Kristin has proven to be an excellent teacher and a wonderful asset to our schools," said Judy Goris Moroff, Huntington UFSD's director of world languages, dual language and English as a new language. "She has integrated digital portfolios into her classroom for the past three years. It was an initiative that was undertaken for the New York State Seal of Biliteracy and has now become a district-wide practice not only in world language, but in all content areas."
Ms. Fortunato garnered the Suffolk ASSET (Assn. of Suffolk Supervisors for Educational Technologies) Bright Lights Award for her efforts. She was honored during a recent reception at the Timber Point Country Club.
Faculty advisor to Huntington High School's Latin Honor Society, Ms. Fortunato is also an advisor to the Class of 2020. "She has done district-wide professional development on the digital tools that may be utilized in the creation of student portfolios," Ms. Goris Moroff said. "Recently she presented samples of her students' work at the Long Island Teacher Institute. Without her leadership and innovation, the use of digital portfolios in the district wouldn't be where it is today."
Ms. Fortunato graduated from Plymouth Whitemarsh High School in Pennsylvania. She went on to earn an undergraduate degree at the University of Delaware in Latin education with a minor in ancient Greek and Roman studies. She obtained a master's degree at Kean University in New Jersey in curriculum and instruction with a focus on teaching English to speakers of other languages.
After completing her student teaching requirements at Kennet Square, PA, Ms. Fortunato taught Latin for three years at Rutherford High School in New Jersey. She came to Huntington UFSD in 2012.
Ms. Fortunato has gone backpacking through 11 different national parks. "I have a goal of going to every one of them," she said. "My favorite is Grand Teton National Park in Wyoming."
A love for traveling has brought Ms. Fortunato to 14 different countries. "I look forward to adding England, Scotland and Ireland to my list this summer," she said.
Gardening in her large vegetable garden/greenhouse complex is another of Ms. Fortunato's interests during her free time. "I grow everything myself from seed every year and grow enough to feed my family for the whole summer," she said.