June 19, 2018
Cindy Ortiz has a heart of gold. The Huntington High School senior has a way of connecting with people, which is a quality she plans to put to good use as a teacher. The teenager is headed to Cayuga County Community College in upstate Auburn to begin studying for a classroom career that she can't wait to get underway.
"Cindy was in my US History and Government class during her junior year and did an outstanding job," Huntington teacher Anthony Troffa said. "She asked to be my student intern during her senior year and I, of course, said yes. She has an incredible work ethic and genuinely loves to help people." 
Ms. Ortiz really found her groove during the internship and it confirmed her interest in pursuing a teaching career. She's especially interested in early childhood education.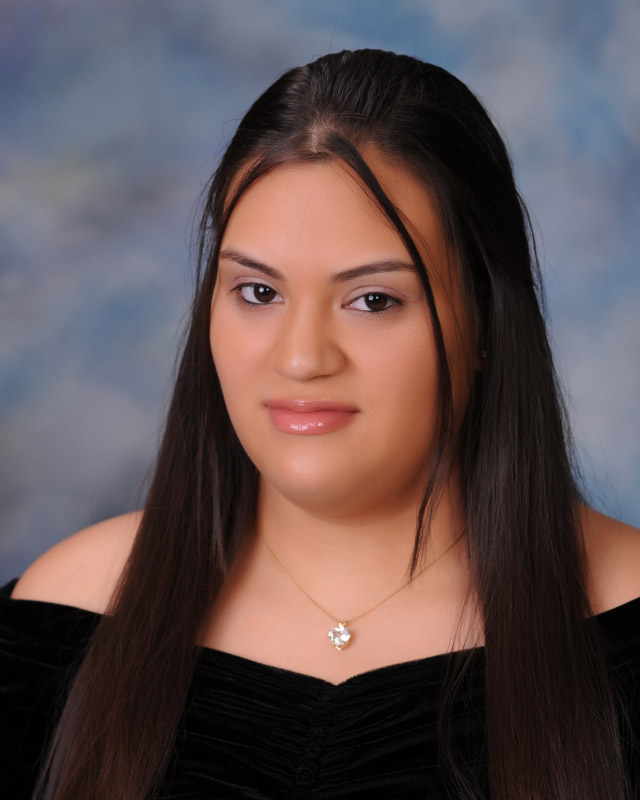 Huntington senior Cindy Ortiz.
"The students in this year's class really took a liking to her because of her patience, ability to break things down and explain it in a way that students can understand and how willing she was to work with all students, but in particular, some students who struggled," Mr. Troffa said. "She would often walk around and give individual help and assistance during class activities. She is interested in working with children and her personality is definitely suited for it."
A requirement of the internship included teaching an entire class lesson. She extensively planned for it and was observed by guidance counselor Bernadette Walsh, who coordinated the internship program.
"She did a great job and the students were so responsive to her and really seemed to enjoy learning from her," Mr. Troffa said. "The internship gave her confidence in working with people and I could tell she really enjoyed coming to class every day and helping out in any way that she could. I expect great things in Cindy's future because she always gives her all in everything that she does. It was a pleasure to work with her the last two years and I wish her the best."
Ms. Ortiz has been a Huntington UFSD student since kindergarten. She was a Key Club member for two years, but has really made her mark outside of school by volunteering at the Salvation Army with the Angels for Kids initiative, which helps provide toys during the holidays for children from economically disadvantaged families.
In addition to Mr. Troffa, the teenager has been especially close to high school teachers Kathleen Sambour and Andrea Neugbauer and teacher assistant Danielle Sangiovanni.
"Cindy earned a Pride Award from me during her junior year because she was so willing to help others, which is why I knew she would be an amazing intern," Mr. Troffa said.  
Ms. Ortiz is ready to move on to the next stage in her life and begin classes at Cayuga County Community College. But the teenager will always remember her experience in Huntington.
"There are no words to describe how fortunate I have been to have amazing teachers and counselors to guide and help me throughout my four years of high school," Ms. Ortiz said. "They went over and above to help me understand all of the material and they had patience with me."