July 9, 2018
Alexandra McKenzie has every right to be proud of what she's accomplished over the past four years. She's a remarkable young women who is one of the brightest lights in Huntington High School's Class of 2018.
Ms. McKenzie is headed to Ithaca College to study health sciences on a clinical track with a minor in deaf studies. Ithaca's women's track and field program recruited the Blue Devil great for pole vault and the 400m run and she committed to the upstate school last March.
Beloved by her teammates and coaches, Ms. McKenzie enjoyed a splendid run through Huntington – literally. She competed on the cross country, indoor and outdoor track and field teams and proved to be quite versatile.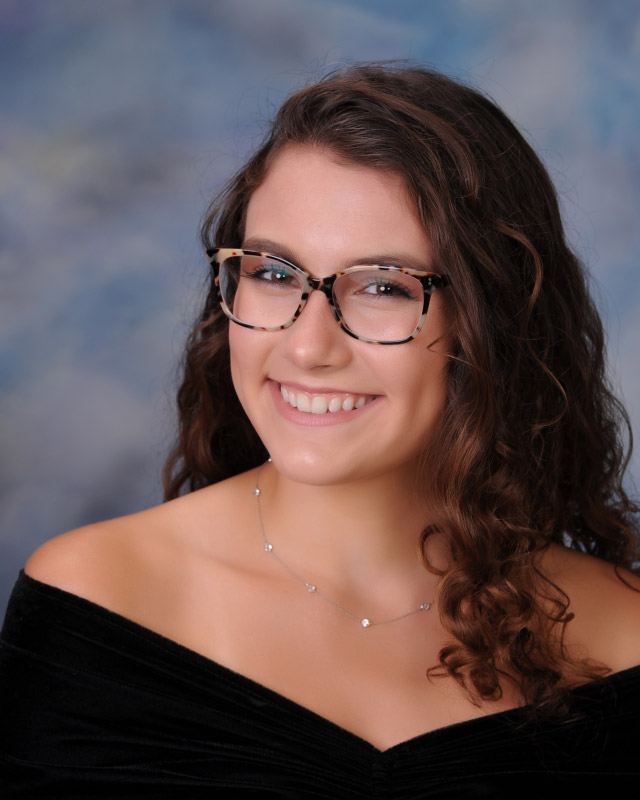 Huntington Class of 2018 member Alexandra McKenzie
While the Huntington High School community simply adores Ms. McKenzie, who boasts a smile that's magnetic, the world at-large is becoming just as impressed as it learns more about this special young lady.
Ms. McKenzie earned a remarkable 13 varsity letters with the Blue Devils, including one with the indoor track team when she was just an eighth grader. She has thrived on training and competing and the support network her teammates have always provided to one another. "It has truly made me who I am today," she said about the experience.
Nassau Police Running Club officials attended Huntington High School's senior academic awards night ceremony last month to present a $500 scholarship to Ms. McKenzie in honor of fallen Nassau Police Officer Luis A. Palermo, Jr. who passed away last September from a 9/11 related illness. He was 49 years old.
A 23-year Nassau Police veteran, Mr. Palermo raced to Ground Zero following the terrorist attacks on September 11, 2001 to assist with search and rescue efforts. Like so many others involved in similar work, he was diagnosed with cancer five years ago and passed away from acute lung disease. Prior to his death, the Nassau Police Department promoted him to its elite Bureau of Special Operations.
Mr. Palermo and his wife, Deborah, sent all three of their children through the Huntington School District. Celine graduated with Huntington's Class of 2017. Caitlyn will be entering her junior year in September while Caleb is headed to fifth grade.
"The Nassau Police Running Club hosts the Police Officer Memorial Run every year to honor our fallen officers," retired Deputy Commanding Officer Kevin McPadden told the crowd in the Huntington High School auditorium during the senior academic awards night ceremony. "The proceeds from the run go to scholarships at a high school from either where our fallen member has graduated or a high school that the family selects. The Palermo family has selected to have the scholarship in Police Officer Palermo's name to be presented to a student from Huntington High School."
Mr. McPadden was joined by a department colleague along with Mrs. Palermo and Caitlyn and Caleb for the presentation to Ms. McKenzie.
"I'm so honored to receive this scholarship due to the fact that it is commemorates someone who served on the police force and had a passion for running," Ms. McKenzie said. "I hope running will always be a part of my life because it brings people together."
The teenager is keeping busy this summer, working at Lifetime Fitness and at a local restaurant and training daily to prepare for the demands of the Ithaca College track and field program.