February 28, 2018
Clay Jamison went on a tour of colleges in recent weeks and then he spent some time trying to figure out where he could best accomplish his academic and athletic goals. When it came time for the Huntington High School senior to make his decision, the choice was easy for him: Hobart College in upstate Geneva.
"I chose Hobart because of their great academics as well as a great football team," Mr. Jamison said. "From the beginning, that was the mix that I was looking for. The surrounding area is very nice and they are right next to the Finger Lakes, which is very cool. I intend on studying some sort of sports management."
The teenager carefully considered SUNY Brockport, Wagner College, Western Connecticut, Towson University and SUNY Utica College before selecting Hobart.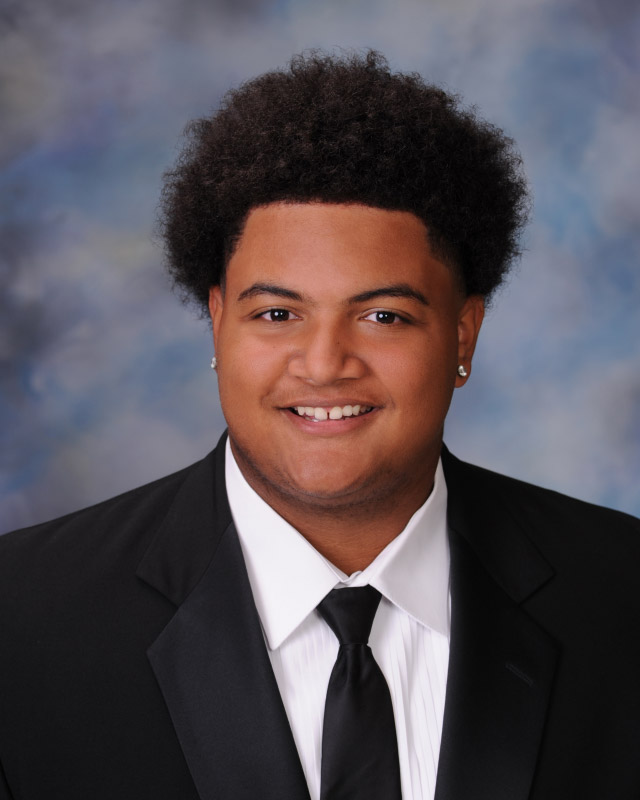 Huntington senior Clayton Jamison.
Mr. Jamison has been a key member of Huntington's football, indoor and outdoor track and field teams. He's been a Natural Helper, assisting classmates with their personal issues and he's also helped coach in the Special Olympics program.
The teenager's academic schedule includes many typical senior year classes. He has captained the football and track teams and is popular with his classmates and teammates. At Hobart, he will reunite with former Blue Devil teammate Jared Leake, who is on the college's football team.
Mr. Jamison isn't sure what career he wants to pursue, but it will be something in the sports management field, possibly working as an agent.
The senior has been particularly close to Huntington coaches Steve Muller, Andrew White, Ron Wilson, Eddie Santos and his father, Todd, who is also a high school security guard. His favorite teachers include Erik Bruckbauer and Fred Bisogno. Dean of Students Robert Gilmor III, who also serves as the faculty advisor for the Natural Helpers club, "has helped me throughout all four years of high school," Mr. Jamison said.
Mr. Jamison was an exceptional lineman for the Blue Devil football, capturing All-Division and All-County honors as a senior. He also one of Suffolk's top throwers, competing in shot put, weight throw (indoor hammer) and discus.
The teenager is proud that he was accepted into so many colleges. Mr. Jamison began his trek through Huntington UFSD as a kindergartner at Washington Primary School. His high school highlights include "meeting and making new friends throughout all four years and having really good support around me."
As he enters his final months as a high school senior, Mr. Jamison took a few minutes to reflect on the time he has spent as a Blue Devil.
"My experience at Huntington has been amazing," Mr. Jamison said. "The thing I will remember most about the school is how everyone is so supportive of each other and how everyone helps someone else in their own way. Plus all of the people and friends I have met over time."