June 30, 2017
Jackson Kent is one of Huntington High School's best. The Class of 2017 member earned stellar grades while defining the true meaning of the word "perseverance."
Mr. Kent is headed to Stevens Institute of Technology in Hoboken, New Jersey to study engineering. Named a Distinguished Senior last spring after notching an academic average of at least a 90 in every semester of high school, the teenager completed many of Huntington's most challenging courses.
Regardless of the academic subject, Mr. Kent gives it his full attention and he works hard to master it. Among the highlights of his high school years are the relationships he developed with his teachers and classmates, many of whom became his friends.
In recognition of his achievements and future potential, Mr. Kent was presented with the 2017 Kurt Schaefer Memorial Scholarship Award by Sean and Kim Schaeffer during this year's senior academic award night. The Schaeffer scholarship includes a $1,200 stipend.
Kurt Schaefer Felled in Hit-and-Run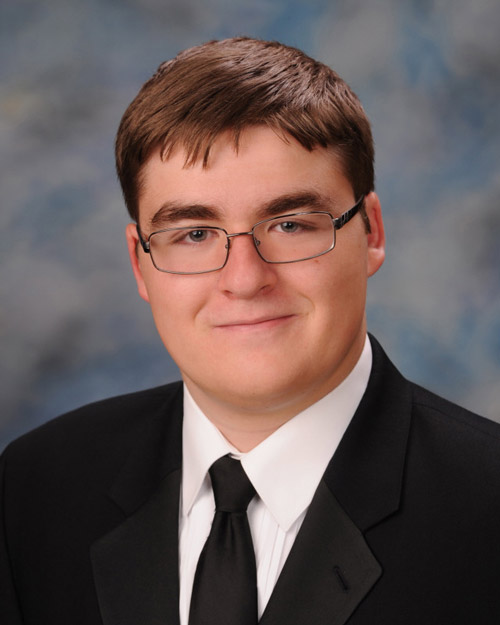 Kurt Schaeffer Memorial Scholarship
recipient Jackson Kent.
Kurt Schaefer had recently turned 17 years old and was preparing to enter his junior year at Huntington High School when he was struck by a car in a hit-and-run accident on Saturday, August 18, 1990 at 12:30 a.m. He died four days later at Huntington Hospital.
The teenager was riding a moped when he was struck at the intersection of Spring Road and Main Street in Huntington near Heckscher Park, according to a report published in Newsday. A Huntington man, who Suffolk Police said was driving a red Honda on his way home from a party in Huntington Bay, was later arrested.
Detectives said the Honda went over the double line, passed a pair of cars and went through the intersection on the wrong side of the road and through a red light, according to Newsday. The car struck Mr. Schaefer as he was crossing on Spring Street and it then fled the scene.
Mr. Schaefer enjoyed playing tennis, fishing, water skiing and snow skiing. He was known as a very friendly person and was called "a wonderful kid" by Peter Schaefer, his father.
As Mr. Schaefer lay critically injured in Huntington Hospital following the accident, countless friends tried to visit his bedside. "The Rock" at Huntington High School was quickly painted and inscribed with the words: "We Love You Kurt. Get Well Kurt."
Visiting was held at M.A. Connell Funeral Home on Friday and Saturday, August 24-25, 1990. Interment was at St. Patrick's Cemetery in Huntington.
In addition to his father, survivors included Mr. Schaefer's mother, Anne and his sister, Keera, who went on to graduate with Huntington High School's Class of 1994.