January 06, 2017
Huntington High School's Key Club chapter has traditionally been one of Long Island's most active. It can point to a decades-long history of making a difference in the community and the world.
Maggie Giles serves as president of Huntington's Key Club. The executive board includes Erica Vazquez (vice president), Gaia D'Anna (treasurer), Megan Erhardt (secretary), Miranda Nykolyn (secretary), Sam Sgrizzi (publicist), Francesca Greco (junior treasurer) and administrative assistants David Fredericks, Nick Haupt, Ryan Hoffman and Noah Morris. English teachers Kelly Krycinski and Gina Colica are the faculty advisors.
"Key Club is the oldest and largest service program for high school students in the world," according to the national organization's website. "It has more than 270,000 members in 5,000 clubs in 36 countries." Key Club is a wing of Kiwanis International.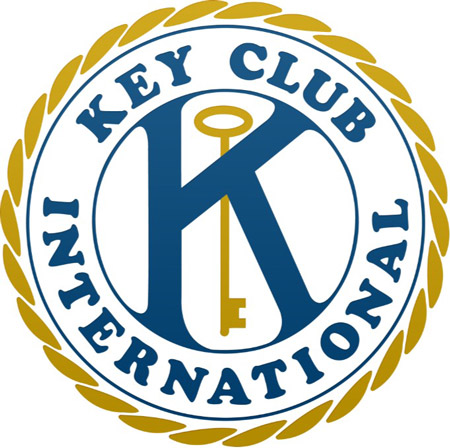 Huntington High School has a
very active Key Club chapter.
Huntington's Key Club chapter boast about 150 members this year, who attend weekly Thursday meetings in the School Heritage Museum.
"I am so grateful for this club and the friendships I have made and for the significant impact it has had on my day to day life," Ms. Giles said. "It has shown me the impact an individual can have on their community and with a group of dedicated people like we have, the impact is augmented."
Club members have worked hard since the year began. "In October we held the first of our three blood drives where we collected 61 pints of blood within the school," Ms. Giles said. "For students who are interested in donating, the next blood drive will be held in school on January 12. There will be another one in the spring. We have also assisted UNICEF, raising funds for its immunization program that has been saving the lives of three million children each year."
Huntington's Key Club held a successful toy drive in the run-up to the holidays and donated the items that were collected to the Family Service League for dispersal to financially struggling families with small children throughout the community.
"Most recently we held the Make-A-Wish holiday card sale in which we raised $2,000," Ms. Giles said. "The fundraiser began at Finley and has grown with the help of our advisors and members."
  The Key Club kicked off 2017 with a full agenda. Members are starting preparations for the group's sixth annual K-Factor talent show held in memory of Huntington alum and former Key Club member Kaila Harlan. All proceeds will once again be donated to Relay For Life, which supports the American Cancer Society and its research and educational programs.
"The show will be held on March 3 in the high school auditorium where all are welcome to watch our participants and members collaborate to support a great cause," Ms. Giles said. "Our officers and members put so much time and effort into K-Factor and the outcome is always worth it. Last year we raised over $5,000." 
Each member has their own personal reasons for joining Key Club and working to make the organization's initiatives successful. The organization has a very long and distinguished history at Huntington High School dating back decades and it's as strong today as it has ever been.
"My involvement really began at Finley, where we launched the Make-A-Wish fundraiser, raising roughly $1,700 during our time there," Ms. Giles said. "Once Gaia, Erica and I came to the high school, Key Club provided us with a place to do what we love on a larger scale amongst dedicated individuals. As a club, we maintain our focus on supporting the community through local organizations such as Make-A-Wish of Suffolk County and the Family Service League."
Interested in helping Huntington's Key Club achieve its goals? Send a message to Ms. Krycinski (kkrycinski@hufsd.edu) or Ms. Colica (gcolica@hufsd.edu).