October 20, 2016
It should be a really fun evening. Jack Abrams STEM Magnet School is hosting Family Technology Night on Thursday, October 20. The hands-on event is expected to draw a crowd. It will run from 7-8:15 p.m.
"We are happy to welcome all Jack Abrams STEM students and their families to a very special evening," Principal Donna Moro said. "We are partnering with community members for a night that will allow family to explore some of the latest developments in scientific research, technology and engineering."
Drs. Leemor Joshua-Tor and Jon Ipsaro from Cold Spring Harbor Laboratory will provide a hands-on 3D visualization of biological molecules, including DNA, RNA and protein. Students will be able to twirl the molecules around in 3D.
Microsoft's Mike Richter will be hand sharing his work in facial recognition software. Huntington Robotics team members will also be on the scene with their championship robot. Students and parents can try their hand at the controls that operate the robot.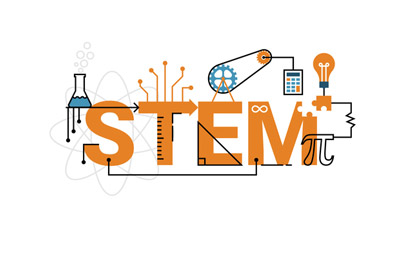 It's Family Technology Night at Jack Abrams STEM Magnet School.
Aviation and electrical engineering guru Nick Tsokris is also participating in the evening. "His passion for technology began as a child and has developed over the years to the point where he has created computers, electronic products and even robots. His most recent creation is a life size, movie accurate Star Wars R2D2 droid, which he will have with him during Family Technology Night.
Farmingdale State College is sending teams from its Departments of Horticulture and Visual Communications to share their work with hands-on experiences.
Stony Brook University's Department of Biological Engineering is also participating in the evening. "They will provide the crowd with a chance to learn how biomedical engineers are developing devices to help people with various ailments," Ms. Moro said. There will be rehab video games and a demonstration of how biomedical engineers are using Arduino sets (open-source electronic prototyping platforms that allow users to create interactive electronic objects) as well as a chance to compete in a pipette challenge.
No registration is required. Families can just come and join the fun.