September 26, 2016
Life on the west coast agrees with Jeannie Kopstein. The Huntington High School Class of 2016 member has thoroughly enjoyed her first month of classes at the University of San Diego.
An Advanced Placement Scholar with Honors, Ms. Kopstein was one of the top seniors in last June's graduating class. She participated in a credit bearing internship with science teacher Joseph Cohen, ran on the track team that won the Suffolk championship, served with the student government as vice-president of her class as both a junior and senior and made high honor roll every marking period.
Ms. Kopstein intends to study marketing at the University of San Diego. "I love the whole atmosphere out here," she said. "The weather is absolutely perfect every single day. I've already done some really cool things like swimming with sharks in La Jolla, some pretty amazing hikes and exploring the city. I've also joined some great clubs, including club cross country, outdoor adventures, Changemakers and ambassadors club."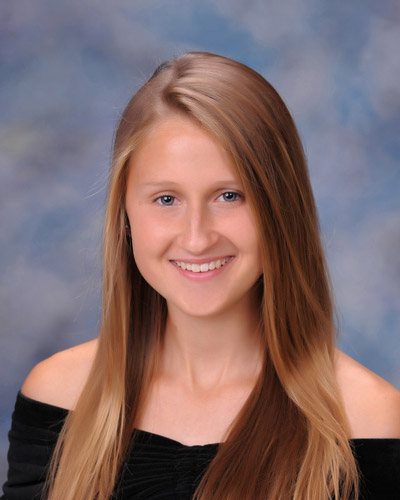 Huntington High School Class of 2016
member Jeannie Kopstein.
Located on 180 acres perched on a pristine canyon and overlooking the city of San Diego, Mission Bay and the Pacific Ocean, the University of San Diego's campus is well known for its captivating beauty and its 16th century Spanish Renaissance inspired architectural style.
"My classes so far are challenging, especially being in the honors program, but I really like them," Ms. Kopstein said. "I've met people from all over the country and some international students, too."
Honored as a Distinguished Senior, Ms. Kopstein was a force for good around Huntington High School and in the community at large. She will always be remembered for bringing to the forefront the battle so many people quietly engage in against eating disorders. The teenager organized a hugely successful walk along Huntington Harbor last spring that raised more than $11,000 for the National Eating Disorders Association.
Ms. Kopstein expressed her hope that "everything is going well in Huntington. I will miss it and everyone there a lot."