Huntington Music Students Trek into NYC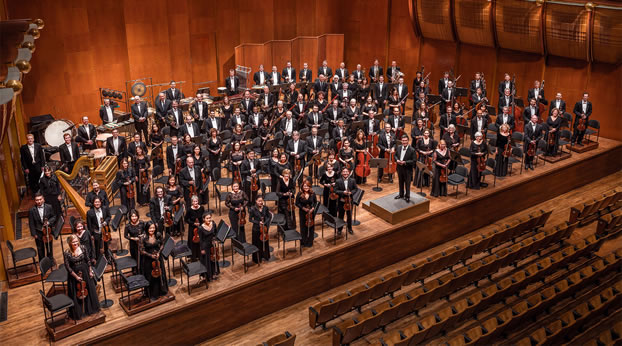 Dozens of Huntington High School and J. Taylor Finley Middle School music students trekked into Manhattan on a recent Saturday night to watch the New York Philharmonic perform selections from Fantasia.
Led by Jason Giachetti, director of both the high school's senior symphonic band and jazz ensemble, the trip included 41 students and four other adult chaperones.
The performance included selections from Beethoven's Symphony No. 5; Beethoven's Symphony No. 6, Pastoral: Tchaikovsky's The Nutcracker Suite; Debussy's Clair de lune; Stravinsky's The Firebird Suite (1919 version); Ponchielli's Dance of the Hours; Dukas' The Sorcerer's Apprentice and Elgar's Pomp and Circumstance.
As the New York Philharmonic performed, scenes from cherished Disney classics were screened above the orchestra, including a hippopotamus in a tutu, flying horses caught in a story, Mickey Mouse's rogue broomstick, Donald Duck's ark and scenes from Fantasia and Fantasia 2000.
Founded in 1842, the New York Philharmonic is the oldest orchestra in the United States and one of the best known and most highly regarded in the world. It performs in David Geffen Hall at Lincoln Center. "Long a leader in American musical life, the Philharmonic has become renowned around the globe, having appeared in 432 cities in 63 countries on five continents," according to its website.
Mr. Giachetti said students desiring to participate in the trip where accommodated on a first come, first served basis. Reaction from the students was exceedingly positive.