Principal Brenden Cusack Looks Forward to New Year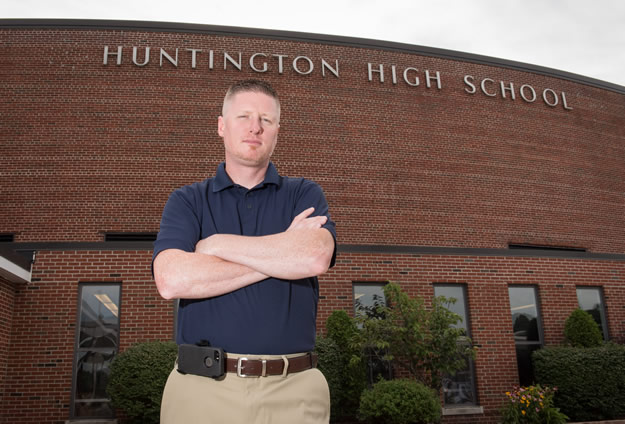 Brenden Cusack is proud of Huntington High School. It would be hard to find a more pro-student principal in the state. The longtime educator loves watching the building come to life each day and enjoys working with all the different personalities he comes across in hallways, classrooms and offices.
With a successful first year under his belt, Mr. Cusack is busy planning for his second year at the helm of a school that educates more than 1,400 students spread across grades 9-12.
"It has been a whirlwind for me in my first year as principal," Mr. Cusack said. "The year went by very quickly and, as you might imagine, it was both challenging and rewarding. It has been a great experience working with students, faculty and parents at this new level and I've been fortunate to receive a lot of very positive feedback regarding year one. A number of items, such as the text-of-the-day, use of the courtyard and the senior breakfast were particularly well-received. These will certainly continue next year."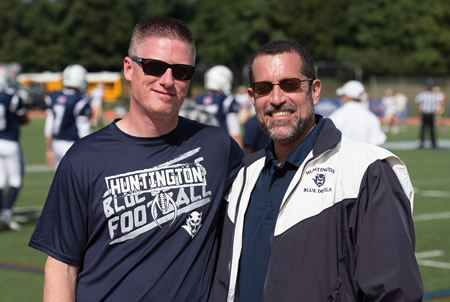 Mr. Cusack spent three years as the high school's assistant principal before taking over as principal from Carmela Leonardi, who retired in June 2015. He earned a Bachelor of Arts in education at SUNY New Paltz in 1995 and a Master of Science in adolescent education/English 7-12 at CUNY Queens College in 2002. He obtained a professional diploma in school administration and supervision at CUNY-Queens College in 2005.
Assistant Principals Joseph DiTroia and Gamal Smith are each entering their second year as high school administrators. Along with Mr. Cusack, the trio has worked hard with faculty and staff members and department directors and chairs to give students a first rate classroom and co-curricular experience.
"Our school climate survey, provided by Harvard, was re-administered this past June, and gains were noted in many of our target areas regarding empathy," Mr. Cusack said. "We have, and always will have more work to do in this area as is the case with schools across the nation. You can never have too much love, compassion and empathy in a high school setting. Improving how we all care for one another will always be a top priority for me."
A premium will continue to be placed on providing top-notch classroom education. The past year saw Huntington students win armfuls of regional, state and national awards. Class of 2016 members are heading off to dozens of top tier colleges and universities, including many that are among the most highly regarded in the country.
Instructional practices an area of focus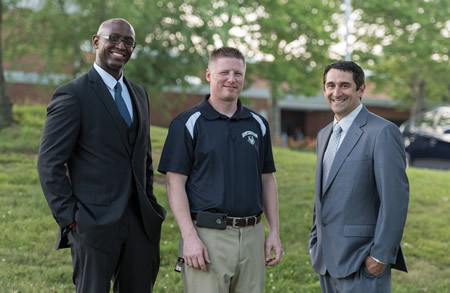 "Our instructional practices will remain an area of focus," Mr. Cusack said. "Throughout the year, our faculty engaged in professional development and sharing of best practices in an effort to continuously improve instruction. At our monthly meetings, teachers presented their innovative work in using technology and methods of differentiated instruction. The practice of teachers sharing their work with each other, I believe, is a very positive and productive model. This, too, is something I hope to continue into the future. Our work with instructional technology will expand significantly as well, as the district's one-to-one initiatives reach our students. Many faculty members have already begun training for how best to integrate technology into their instruction and this work will continue."
Mr. Cusack is excited about the 2016/17 school year. "I plan to implement a Principal's Cabinet, consisting of students from each grade level," he said. "This will be an advisory committee representing the wide range of interests of our student body, who can engage in dialogue and action in an effort to continue to improve our school climate. Additionally, I plan to expand our use of student focus groups to this same end."
The new school year is shaping up to be an exciting one at the high school. "There are plans to engage our students and community in learning more about digital citizenship," Mr. Cusack said. "We scratched the surface this year with our viewing of the film, Screenagers, but I feel we all can learn much more about how to be safe in cyberspace and how to create a digital footprint that is positive and productive."
Always plenty to do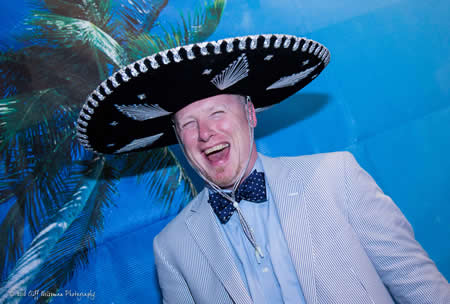 There's always plenty to do around the high school and Mr. Cusack and his two assistants are moving forward with a variety of initiatives. All three school leaders can be seen throughout the day moving about the building and interacting with students, faculty and staff members.
"One other area of focus resides with discipline," said Mr. Cusack about the new school year. "I will be attending training with a team this summer in Restorative Practices and we will have some experts join us to share ideas with our faculty for a number of sessions this upcoming year. Restorative Practices may help us to expand our approach to discipline and give us additional tools to provide our students with the best support possible."
As summer vacation grinds on, the finishing touches are being put on the building's master schedule of classes and maintenance crews are cleaning all rooms. New lighting is set to be installed in coming weeks as every existing bulb in the school will be replaced with LEDs.
"While the summer months offer a much slower pace, considerable planning is already in the works for a great year ahead," Mr. Cusack said. "I am so looking forward to year two as principal of Huntington High School!"