Huntington Foundation Celebrates Public Education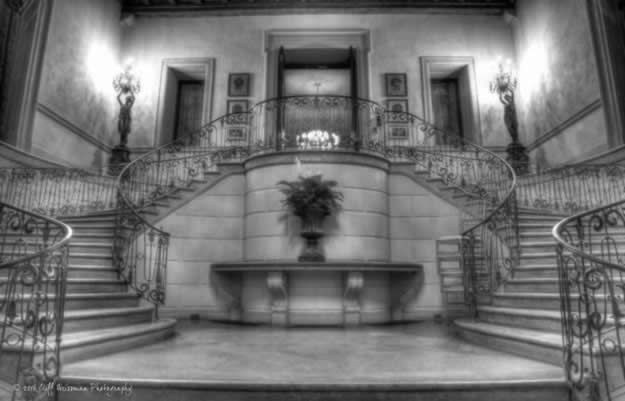 The Huntington Foundation for Excellence in Education threw a party last Thursday night that was befitting of a Gold Coast mansion as a crowd of nearly 300 turned out for the organization's 23rd annual Reach for the Stars gala at Otto Hermann Kahn's OHEKA Castle.
The Huntington Foundation presented Suffolk Police school resource officer Andrew Fiorillo and Huntington technology teacher and robotics team coach Brian Reynolds with the group's coveted Spirit Award for their exceptional efforts and commitment to the community's young people.
Delectable food choices were served throughout the evening. Silent and live auction items drew plenty of interest and helped the Huntington Foundation raise tens of thousands of dollars that it intends to plow right back into its two grant programs.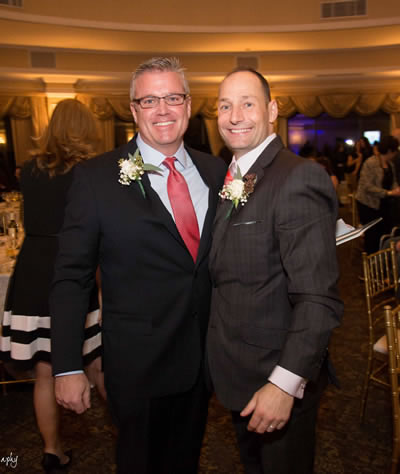 "It's amazing what we can accomplish when we come together as a community," said Alice Marie Rorke, the Huntington Foundation's president. "I am honored to be a part of this incredible organization as we celebrate our $1 million milestone in grants funded."
Parents, current and former teachers and administrators, Huntington School Board members past and present, alumni and family members and professional colleagues of the honorees comprised the crowd. A sensational live band performed a selection of hits that kept everyone's interest.
Gala chairperson Kimberley Steinberg spent hundreds of hours planning the event to ensure a perfect evening for guests. "Kimberley addressed every detail with precision and expertise," Mrs. Rorke said.
The Huntington Foundation has long supported innovative classroom practices and programs in all eight district school buildings and continues to do so. The organization features enthusiastic volunteers motivated to provide students with opportunities the regular school budget is not able to support.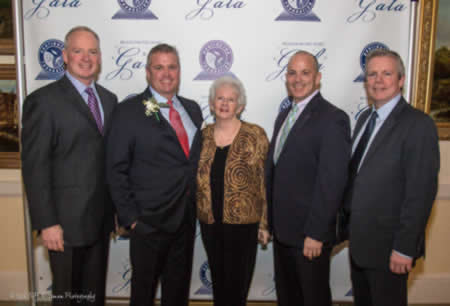 "It was a terrific night for the Huntington school community," Superintendent James W. Polansky said. "It was a chance to celebrate and support education, as well as honor two individuals; Brian Reynolds and Drew Fiorillo, who have done more than their share in support of Huntington students. Tremendous thanks to HFEE for coordinating the event and for all the organization continues to contribute to our schools."
The Huntington Foundation's board of directors, its youth board members and senior intern Alanna Harvey all pitched in to make this year's gala the most successful in the organization's long history. Huntington senior Charles Ehrman created a five minute promotional video for the organization, which was played for the crowd and left everyone impressed.
"HFEE was founded in 1993 and it has certainly grown and evolved throughout the last 23 years," Mrs. Rorke said. "Our honorees, Mr. Reynolds and Officer Drew are two of the most caring and devoted people I know and both are incredibly vested in the welfare and success of our children."
The business community and philanthropically-minded individuals got behind this year's gala in an unprecedented manner. "The outpouring of generosity from our corporate and individual sponsors and local businesses was overwhelming and for that I am truly grateful," Mrs. Rorke said. "HFEE has brought in more money for grants this year than in any other year in our history!"
Messrs. Fiorillo and Reynolds were praised for their daily work with Huntington students. The duo has gained the respect and admiration of students, parents and staff members and become essential parts of the school community.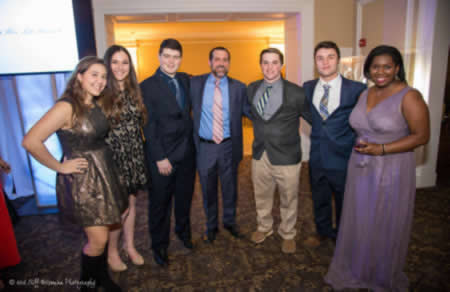 The monies raised during the evening will soon be put to good use. The Huntington Foundation's grant program has funded innovations that are the envy of many other Long Island school districts. A successful annual gala is vital to the continued success of the mini-grant and Star grant initiatives.
"Our success in funding grants for the district is due in large part not only to the grants and sponsorships we receive, but from the generous support of the parents, teachers, staff and school community as well," Mrs. Rorke said. "The community's support of what we do as a fundraising foundation for educational enhancement makes our jobs easier and ultimately our children reap the benefits of that financial success."
The upbeat evening drew school community members from across the district. A quartet of talented Huntington High School strings musicians entertained the crowd during the cocktail hour.
The Huntington Foundation's volunteers threw a party worthy of the district's fabled tradition of public education, which dates back more than 350 years.
"The HFEE team works tirelessly for the children of the Huntington School district and I am in awe of their dedication, compassion, intelligence, enthusiasm, perseverance and willingness to go up and beyond the call of duty as volunteers," Mrs. Rorke said.