Huntington Foundation Seeks Grant Applications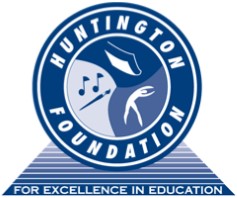 The Huntington Foundation for Excellence in Education is accepting applications from Huntington School District teachers for its 2015/16 grant programs. Thousands of dollars are available to fund innovative classroom initiatives.
Teachers and administrators said that grants awarded over the past two decades have had a profound impact on the lives of students. Since its founding, the Huntington Foundation has donated hundreds of thousands of dollars to the district through its mini-grant and Star grant programs.
The purpose of the mini-grant program "is to provide money for special projects costing up to $1,000 for innovative classroom activities that are beyond the core curriculum, such as new computer software, educational additions for a classroom and various workshops," according to the application form. Mini-grant applications must be submitted by November 16.
Star grants usually exceed $1,000 and have reached as high as $12,925. They are awarded for projects that "fund grade-wide, department-wide and school-wide initiatives that have a broad impact on the students," according to the application.
Recent Star grants have included funds for a small cell culture lab at Huntington High School, "Speak-Up" group presentations and public speaking workshops for sixth graders, eco-system pond at Jack Abrams STEM Magnet School, a schoolwide shared projector, laptop and flip camera via the Washington School library/computer center, to enhance research projects, reader theaters and musical productions. The Star grant application deadline is also November 16, 2015.
"Last year our grant funding grew significantly," Huntington Foundation officials wrote in a letter to faculty members. "HFEE was able to fund $5,172 in mini grants and $40,485 in Star grants for a total of almost $46,000. This is a 90 percent increase in the amount of grants funded over the previous year. In 2015/16 we would like to fund even more."
Teachers have been asked to answer a set of application questions, including how the grant will enhance the instructional program in their classroom, how it will support the standards within the curriculum, what will students be able to accomplish as a result of the grant that will expand and enhance their learning and, for Star grants, what other funding sources have been investigated to support the project.
The Foundation is a not-for-profit organization. It will hold its 23rd annual Reach for the Stars fundraising gala on Thursday, February 4, 2016 at OHEKA Castle in Cold Spring Hills. The evening will honor Huntington technology teacher Brian Reynolds and Suffolk Police school resource officer Andrew Fiorillo.
For more information about the two grant programs contact Huntington Foundation grant administrator Mike Grassi at mgrassi.hfee@gmail.com.