Annalise Mozer's 2 Sweet 4 Sugar Team Mobilizes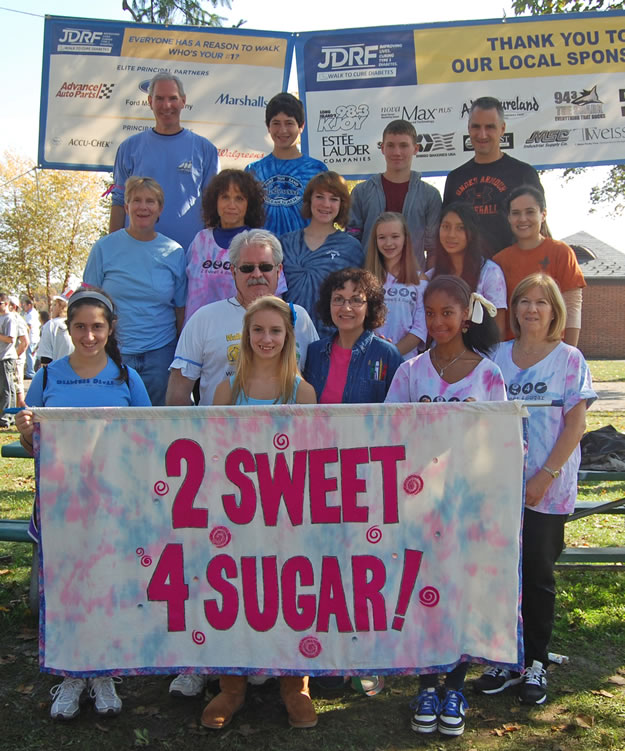 Annalise Mozer and her 2 Sweet 4 Sugar team raised money and spirits at last Saturday's Juvenile Diabetes Research Foundation 2012 "Walk for a Cure" at Eisenhower Park in East Meadow. The Huntington High School freshman walked in support of those suffering from Type I diabetes.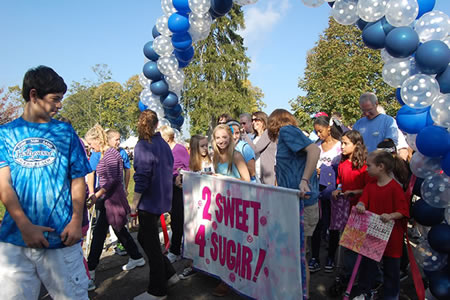 Thousands of participants turned out for the annual event on a picture-perfect fall day, complete with an array of colors from the hundreds of trees in the spacious park. The event raised more than $400,000.
Ms. Mozer's team consisted of family members and Huntington classmates, including Alyssa Wohl, Sydney Jean-Baptiste, Ari Wohl, Bailey Reardon, Kelly Harrison and Melany Lanham-Ciancia.