Huntington Residents Go to the Polls on Tuesday
Millions of voters across New York State will go to the polls tomorrow (Tuesday, May 15) to cast ballots on school district budgets for 2012/13 and on separate propositions, as well as to elect trustees to serve on local boards of education. Voting will occur in more than 700 districts.
In the Huntington School District, residents will vote at Huntington High School, where the polls will be open from 6 a.m. to 9 p.m. Results are expected to be posted on the district (www.hufsd.edu) within about 45 minutes of the polls closing.
Huntington residents will vote on a proposed budget that totals $111,858,780, an increase of 2.59 percent over the current year. The budget provides for a continuation of the district's current academic, music, art, co-curricular and interscholastic athletic programs.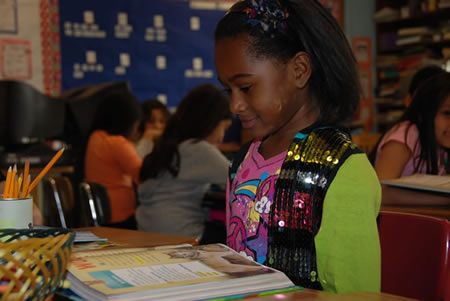 If residents pass the budget, the tax levy would increase 2.21 percent, which meets the state's property tax cap requirements. The estimated increase in the tax rate is pegged at 2.89 percent.
A separate proposition seeks approval to draw up to $2.299 million from the district's Capital Reserve Fund to cover the costs associated with a variety renovation and reconstruction projects in every school building. The district currently has more than $5.3 million available for such work. The monies can only be used for renovation and reconstruction projects as authorized by voters.
Passage of the capital proposition will not increase taxes since the monies are already in place and can only be used for renovation, reconstruction and repair projects. The reserve fund allows the district to complete such projects without borrowing money and incurring interest expenses.
Residents will also have an opportunity to elect three members to the Board of Education for three-year terms commencing on July 1, 2012 and running through June 30, 2015. Candidates include incumbent Emily Rogan and challengers Tom DiGiacomo, Bill Dwyer, Xavier Palacios and Susan Tully.
For more information call District Clerk Elizabeth Troffa at 673-2126.