Little Women on the HHS Stage this Weekend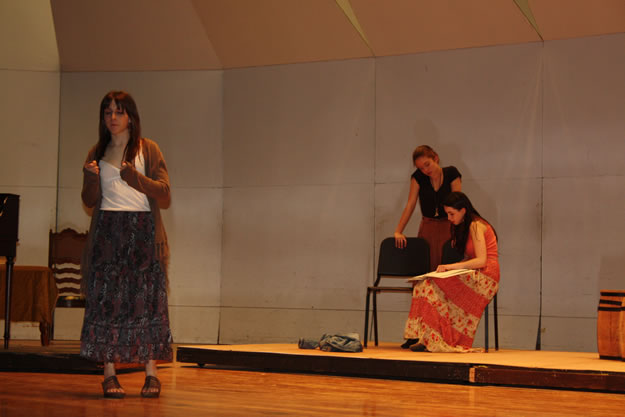 The Huntington High School drama club will present the musical "Little Women" on Friday, March 30 at 7:30 p.m. and Saturday, March 31 at 2 p.m. and 7:30 p.m. General admission tickets will be available at the door for $10. Senior citizens, students and staff members with appropriate identification will be admitted for $5.
The musical for stage and film was written by Allan Knee. It is adapted from author Louisa May Alcott's two-volume novel written in the immediate aftermath of the U.S. Civil War. It tracks the lives of the four March family sisters, how they come of age in Concord, Massachusetts, encounter heartbreak, find love and ultimately discover their place in the world at large.
The Huntington drama club is under the direction of faculty advisor Michael Schwendemann. Members have spent long hours rehearsing for many weeks. The stage crew has been busy, putting the final touches on scenery, lighting and sounds. High school musicians have been learning Little Women's music and participating in demanding rehearsals, too.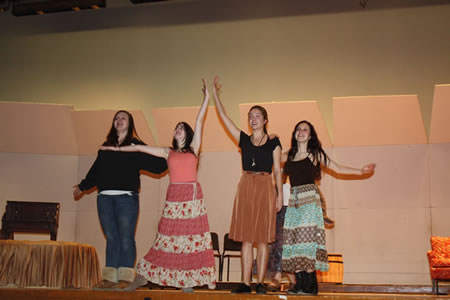 The show's cast includes Chelsea Holmes, Ben Rosen-Packard, Katherine Gerdes, Monica Owen, Brielle Blatt, Anna Schiffmacher, Ben Wyrick, Josh Morris, Stephanie Shea, Nicholas Freiman, Laura Ironman, Brianne Bennett, Hannah Rice, Josh Stickell, Zach Burden, Olivia Liepa, Sarah Mosden, Alexandra Grabowski, Jackie Contino, Hailey Giordano, Brendan Higgins, Meghan Latini, Emily McGoldrick and Marc Widerman.
The production's musical director is Brian Stellato. Veronica Mainville is the vocal coach. Michelle Mallardi serves as choreographer. Ken Gilbert is the technical director. Jamie Moskowitz and Bobby Marcus are the student directors. Brielle Blatt serves as dance captain. Dana Freed and The Costumer Inc. are handling costumes and set dressing. Alexandra Reinertsen is the production assistant. Katherine Gerdes handled logo design. Ellen Fleury coordinated the impressive playbill. Ashley Veliz and Marc Solomowitz are the stage managers.
There is plenty of free parking available at Huntington high School. The building and auditorium are both handicapped accessible. Call 673-2106 for more information.