Flower Hill Reads for Make-A-Wish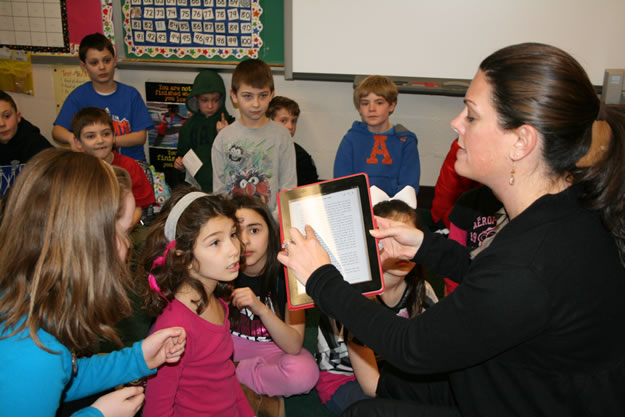 They're just third graders, but these Flower Hill Primary School students display remarkable humanitarian qualities. The youngsters helped raise $200 for the Make-A-Wish Foundation of Suffolk County during the school's second annual story hour.
The initiative is just one of several that Flower Hill third graders are pursuing to support the charitable organization, which has done so much for many seriously ill children through the years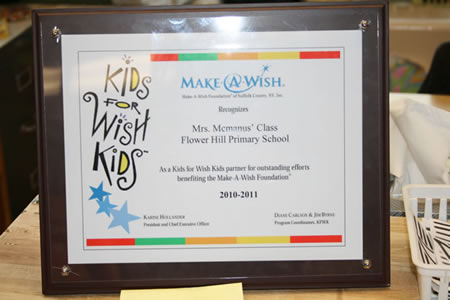 The Make-A-Wish Foundation "grants the wishes of children with life-threatening medical conditions to enrich the human experience with hope, strength and joy," according to the organization's website.
Since the Flower youngsters began their fundraising efforts they have amassed more than $1,500 toward their goal of $6,000. Thirty-plus students participated in the recent story hour, reading to kindergarten through fourth grade classes.
During the recent story hour, participating readers visited rooms around the buildings. Third grade teachers Tracey McManus, Erika Sabogal and Katie Joseph played key roles in the initiative, with Mrs. McManus responsible for the second and fourth grade visits and Ms. Sabogal and Mrs. Joseph coordinating the initiative with the kindergarten and first grade classes.
"So far the children have taken part in a read-a-thon, bake sale and a recycling project to raise money for Make-A-Wish," Mrs. McManus said. "The students are very excited to be participating in the efforts to raise money to grant the wishes of children fighting for their lives."
Those willing to help the Flower Hill third graders reach their fundraising goals can contact Mrs. McManus at tmcmanus@hufsd.edu.