Blue Devils Roll in Season Opener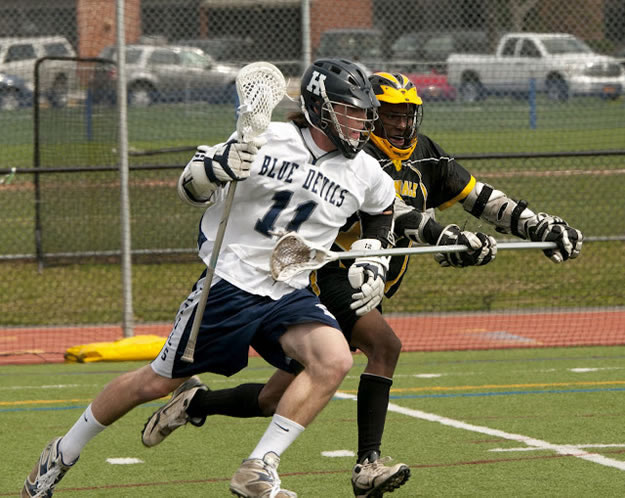 The Huntington High School varsity boys' lacrosse team opened the season with a bang, toppling visiting Uniondale, 18-4 last Saturday before a crowd of more than 200 at Blue Devil Stadium.
Huntington jumped out to a 4-2 first quarter lead and held a 10-3 halftime advantage. The spread grew to 15-3 after three quarters. Blue Devil coaches Paul McDermott and Eric Triolo were pleased with the team's effort. "It was a great way to open the season," Triolo said.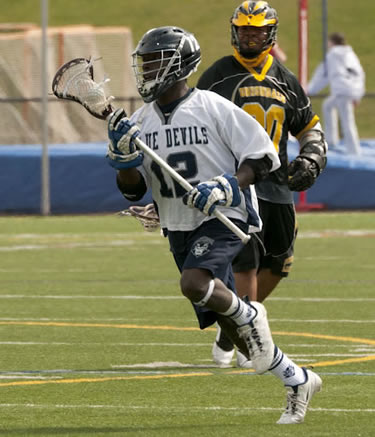 Dan Plant, a 6'1, 185 lb. attack, scored three goals to pace the Blue Devil offense. Thomas Mulligan, Pat Reilly and Jack Cutrone all scored two goals apiece. Derrick Sherrod, John Bosco, Mike Albini, Connor Birchard, Chris Napolitano, Mike Marchetta, PJ Beach, James Neary and Chris Schoen also found the back of the net.
Sophomore attack Billy Martin compiled three assists. Phil Cadorette, Josh Long, Schoen and Reilly also notched assists.
T.J. Greenhill, Huntington's 5'9, 155 lb. goalie, stopped seven shots before yielding to Don Tesoriero, who recorded three saves and Todd Colvin, who made a pair of saves.