Sarah Gordon Bursting with
School Spirit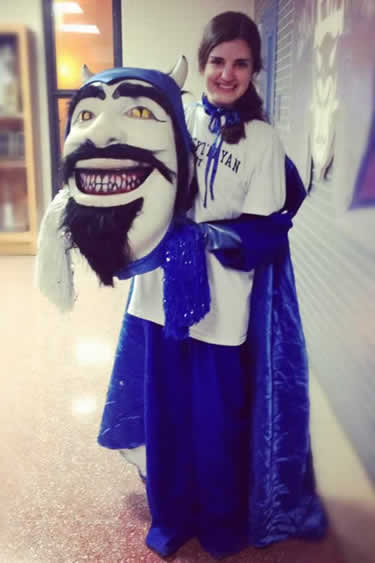 Sarah Gordon is royalty. The Huntington High School senior was voted to the Royal Court by classmates for having the "most school spirit." The designation will be noted in the 2012 edition of The Huntingtonian, the high school yearbook, along with the teenager's photo. Just who is this young lady?
Ms. Gordon has boundless energy and enthusiasm and it shows. She will readily tell anyone willing to listen all about her "love" for Huntington High School. "I had the most wonderful time here and will be so upset to leave, but I'm also very excited to go away to college," she said last week.
The teenager has worked hard to maintain an academic average of 90 and has developed several close relationships with her teachers. Ms. Gordon will attend SUNY Oneonta in the fall and has already sent in her deposit. Right now, she's just enjoying these last few months in the place she has called home for many years.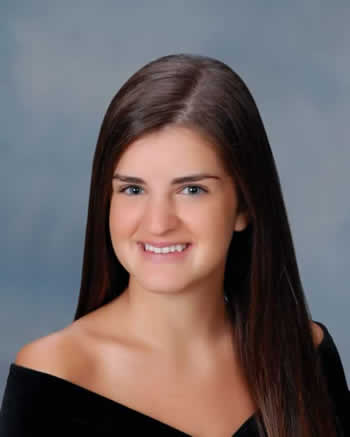 As far as "favorite" classes go, well, Ms. Gordon's had a few, including honors English and all three levels of fashion and design illustration. "I like that these subjects allow you to use creativity, unlike math and science, where there is only one right answer," she said.
Ms. Gordon is working closely with Huntington art teacher Amy Worth this year as a fashion intern. She plans on majoring in fashion merchandising at Oneonta. The teenager said she will always remember the "amazing" experience she had as a high school sophomore when she travelled with fellow fashion students to Washington, DC to meet with First Lady Michelle Obama and famed designers and participate in the presentation of Mrs. Obama's inaugural gown to the Smithsonian Museum of American History.
The senior is a member of the Key club, Habitat for Humanity, art honor society, student government, the yearbook staff, Gay-Straight Alliance and A World of Difference.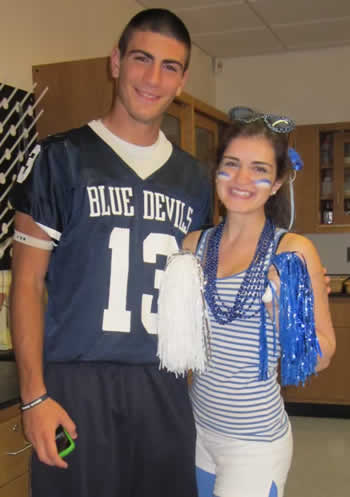 "I would definitely recommend joining Habitat and going on the New Orleans trip," Ms. Gordon said. "It was a great experience. It is a community service trip during the day, but also a beautiful and fun place to be at night."
Asked to name the class she looks forward to the most each day, Ms. Gordon identifies English teacher Michael Schwendemann's theater arts course.
Ms. Gordon has completed four summer classes in drawing, fashion figures, jewelry making and fashion merchandising at Fashion Institute of Technology in Manhattan.
"At Oneonta there is a three-and-one program for fashion merchandising," Ms. Gordon said. "This means I can go to Oneonta for three years and then have the opportunity to transfer to F.I.T. I then hope to get an internship in the city working in any business part of fashion, such as a buyer for a clothing store."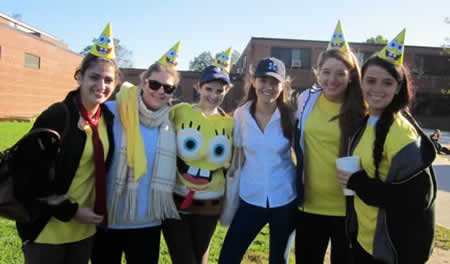 The teenager wants incoming freshmen to understand just how fast four years of high school pass by. "It can be hard at times, but they definitely should not let anything get to them," Ms. Gordon said. "All that matters is the big picture of what they learned and where that will lead them. I listened to the advice I was given, to try your hardest, get involved and make these four years memorable."
As graduation day nears, the soon-to-be alum has had time to look back over her scholastic experiences. "I have been in the district since kindergarten and would not have it any other way," Ms. Gordon said. "I have always loved school and had such a positive experience here."