Energetic Crowd at Flower Hill
Sports Night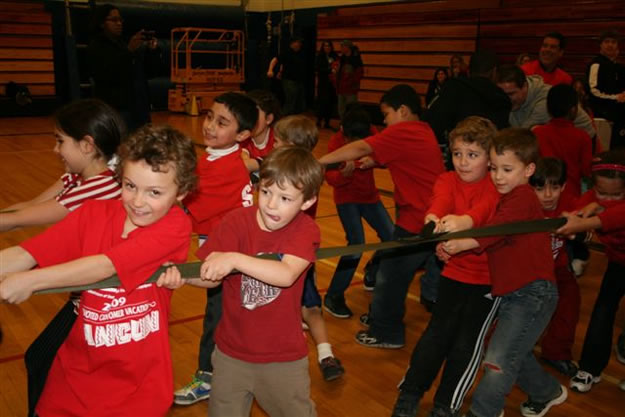 Children seem to have boundless energy and parents know it's important to give them an outlet for it. The Flower Hill School Family Sports Night fit the bill perfectly for more than 100 youngsters.
The evening was sponsored by the Flower Hill PTA and was held in the J. Taylor Finley Middle School gym to give students plenty of room to run. Parent Steve Fox chaired the event and with the help of plenty of fellow parents, put together a night of fun for children of all ages.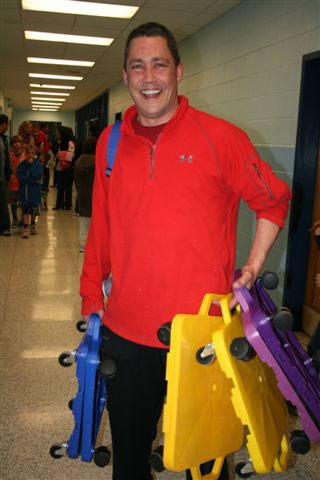 The youngsters participated in jump roping, basketball shooting contests, relay races, scooter board races and even a tug-of-war, which never fails to generate excitement. Rookies Sports Club donated gift cards and Station Sports Family Fun Center contributed gift certificates for free tokens as prizes for the evening.
The Flower Hill students were kept busy in the Finley gym throughout the night. During short breaks the youngsters headed to the cafeteria for snacks and refreshments. Parents watched from the sidelines and chatted among themselves in between cheering.
Parent Shaki Coulter said Mr. Fox did a great job leading the evening. "Steve had as much energy as the kids," Mrs. Coulter said.