Jeffrey Sun Wins HHS Spelling Bee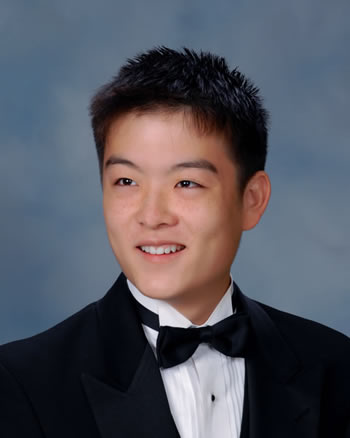 Senior Jeffrey Sun captured this year's Huntington High School spelling bee title following a spirited competition. The teenager outlasted runner-up Emal Wafajow and third place finisher Brandon May.
The second year event was sponsored by the school's National English Honor Society chapter. The spelling bee was born last year out of an idea from Amy Eisen, who is now a Northeastern University freshman. At the time, Ms. Eisen was a Huntington senior and vice-president of the English honor society. She mentioned her idea to the group's membership and they took it and ran.
"I could not come close to imagining the excitement generated by a high school spelling bee," said Superintendent James W. Polansky who attended a segment of this year's competition. "The auditorium was filled. It had the feel of a championship athletic contest. There were many bright kids on that stage who were giving it their all. There were too many tense moments to count."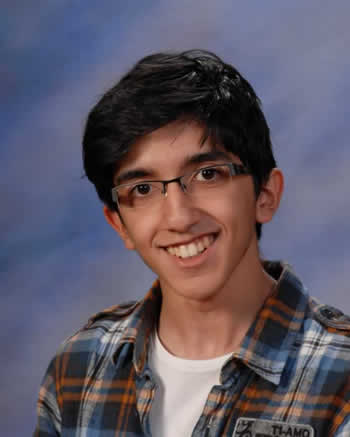 English teachers held a preliminary quiz in their classes and the winners advanced to the finals. Some classes produced multiple winners since the two highest scorers had identical scores. The finals involved more than three dozen contestants and included Huntington School Board members Elizabeth Black and Emily Rogan and Washington School kindergarten teacher Kristen Thatcher served as judges, reading the words that contestants then had to spell out.
The judges were well-qualified for their roles. Mrs. Black taught English in Kings Park for more than 30 years and is currently an adjunct professor at St. Joseph's College. Mrs. Rogan is a professional journalist and writer who penned an essay in the 2011 book, "Fits Starts and Matters of the Heart - 28 True Stories of Love, Loss and Everything in Between." Mrs. Thatcher has been a teacher in the district for many years.
"Once again, I had a great time judging the spelling bee," Mrs. Rogan said. "The competition was fierce and the school spirit was palpable in the room. It was so much fun seeing our high schoolers getting excited about spelling in the same way they do about sports. I can't wait for next year!"
English teachers Aimee Antorino and Bonnie Guarino, who serve as the English honor society's faculty advisors, helped coordinate the event, along with the society's officers and rank-and-file members. The school-wide finals began near mid-day and continued for several hours. The competition was attended by all available classes.
Last year's spelling bee was won by Donovan Richardson, a freshman at the time. Alexis Weitzner, who was then a sophomore, finished second. The concept of a spelling bee proved to be popular among students at the school so the decision was made to hold the event again this year.
It appears as if the spelling bee will be around for the foreseeable future. "It has gained such genuine support among students, staff and outside judges that it has already become a favorite event," Principal Carmela Leonardi said. "It offers an opportunity for students to witness the talent some of their class or schoolmates have in this area and to cheer them on even when they are under tremendous stress."
The finalists in the competition received Book Revue gift certificates.