Debbie Kim Recognized by
LI String Festival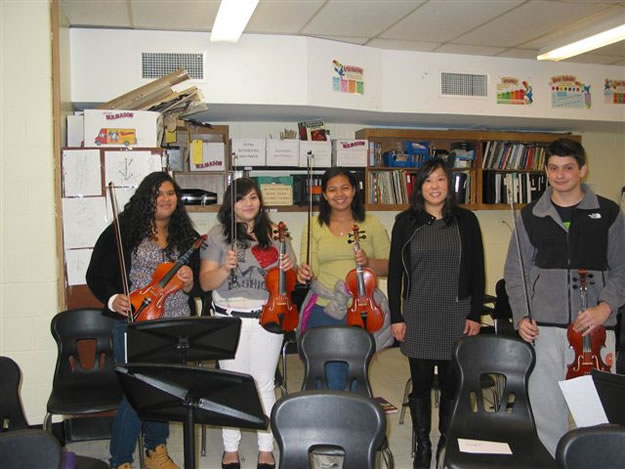 Debbie Kim loves her job and the J. Taylor Finley Middle School music teacher does it well. She's the middle school co-chairperson of the Long Island String Festival Assn. and recently received commendations for her efforts on behalf of young musicians.
LIFSA Vice-President Lynnette O'Hanlon cited "the extraordinary efforts" of Ms. Kim in a letter to Huntington School District Superintendent James W. Polansky. The Finley teacher recently completed her fourth year organizing and scheduling rehearsals and a concert for 150 exceptional Suffolk middle school string students who participated in this year's LISFA program.
Ms. Kim's pre-festival responsibilities encompassed student selection and music packet organization and continuous interaction with the festival's guest conductor, LISFA's executive board members, music teachers across the county and district music coordinators.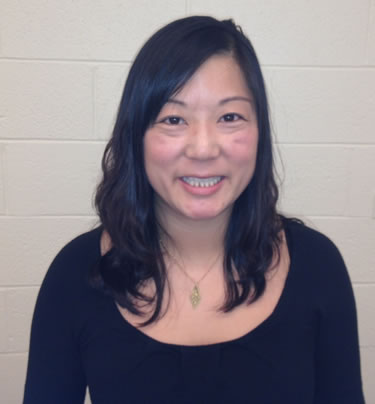 "Ms. Kim displayed poise and dignity throughout the three-day festival," Ms. O'Hanlon said. "Her time and effort given to this process was enormous. The eighth and ninth graders had a wonderful, educational and rewarding experience thanks to Ms. Kim's dedication and professionalism"
"Ms. Kim puts her heart and soul into teaching orchestra," Finley Principal John Amato said. "She has had great training herself and she passes that training on to her students each day."
Finley has a strong orchestra program, which is a source of pride for the school and community. "The Long Island String Festival is fortunate to have Debbie Kim co-chairing the Suffolk festival," said Joan R. Fretz, district director of fine and performing arts. "She is a highly organized person with an eye for details. Under her talented leadership, the Finley Middle School orchestra has doubled in size. Students have fun and develop really strong music reading, expression and technical skills working with her."
Finley students enjoy working with Ms. Kim. "Debbie loves working with middle school students and they thoroughly enjoy working with her," Ms. Fretz said. "Thanks to her charismatic and masterful teaching, most students continue on in the high school program which has also grown in both size and level of playing proficiency."