Finley Math Counts among
Suffolk's Finest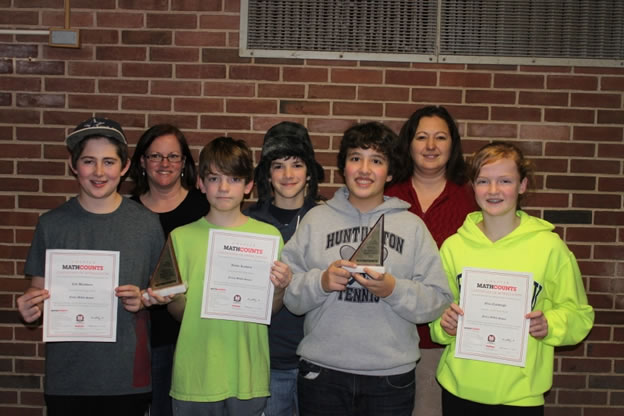 Finley math teachers Denise Grodzicki and Betsy Grobe are really into numbers. The pair serves as faculty advisors for the school's Math Counts club, which features six incredibly bright and talented students.
During a recent Math Counts competition, Finley team members Justin Knowles, Sam Latt, Jack Gallagher, Nina Cartwright, David Sonin and Cole Blackburn performed quite well. Mr. Knowles was fourth in the countdown round and Mr. Latt finished sixth overall.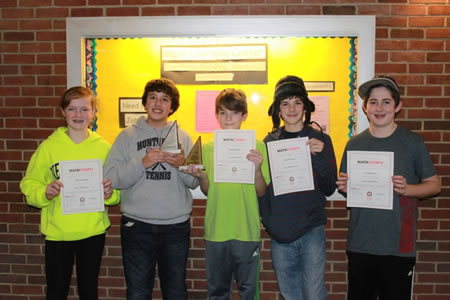 While Mathletes is a club open to all Finley seventh and eighth graders, Math Counts is a more "exclusive" club. Mathletes compete once a month for five months against similar club teams from schools across Suffolk. Any student is welcome to join the Mathletes club, regardless of their mathematical ability.
Finley seventh and eighth grade students are asked to tryout for the school's Math Counts team based upon a teacher's recommendation. "They tryout by taking a test," Ms. Grodzicki said. "The six students who score the best on this test are asked to join the club. We practice once a week leading up to our competition, which is countywide. "
Math Counts is a club which holds enrichment and fun math activities within the school building," Finley Principal John Amato said. This year's team members have rightly found their place among Suffolk's top math students.