Finley PTA Sponsors Letters to
US Marines
There was something very touching about seeing J. Taylor Finley Middle School seventh and eighth graders getting excited about writing short letters to US Marines serving overseas. The Finley PTA activity drew in most students at the school and left everyone with a really good feeling inside.
PTA officials were on hand over a two-day period in the school cafeteria during every lunch period. The "Thanks from the Heart" letter-writing campaign was inspired by Finley's Pay it Forward program, which stresses good deeds without any expectation of getting something in return.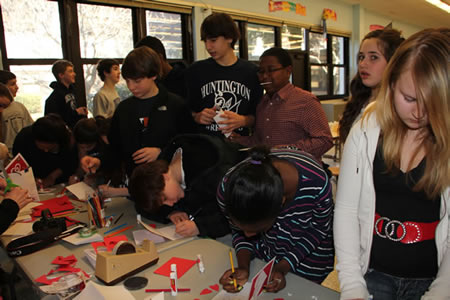 The letter-writing initiative garnered the support of Finley Principal John Amato and faculty members. PTA President Alice Marie Rorke said her organization "thought it was a perfect way for the kids to thanks a serviceman or woman for their sacrifice to us and our country."
A quick glance at the cards indicated the messages were from the heart and they were beautifully decorated. "Many kids took their time and really put a lot of thought and effort into their words, as well as their design," Mrs. Rorke said.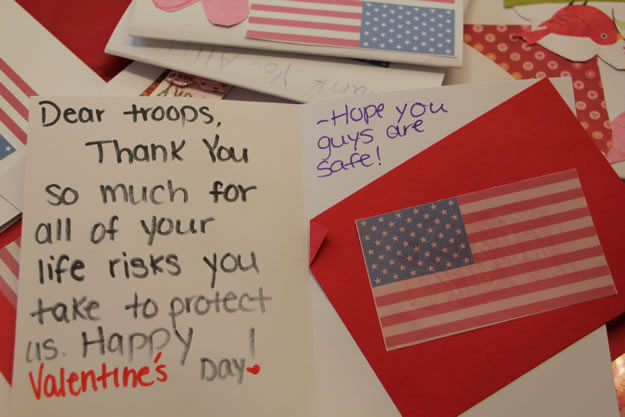 The cards have been mailed to Lt Col Rhett Lawing, the executive officer of Naval Base Oceana in Virginia. He's the uncle of Finley eighth grader Meghan Plant. The cards are earmarked for international distribution.