Grandfriends Senior, Senior Prom Planned for May 4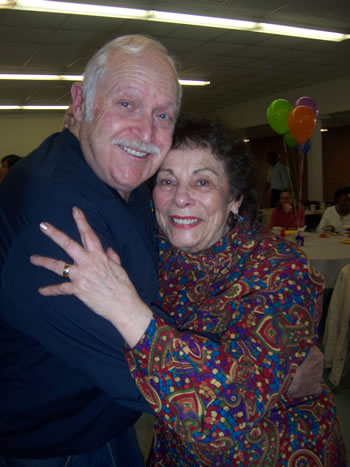 Senior citizens need to get their prom suits and dresses dusted off and pressed. It's time to get ready to party. The Huntington High School Interact-GrandFriends Club has announced it will host its annual senior, senior prom on Friday, May 4 from 4-6 p.m. in the school cafeteria.
To reserve a seat, call faculty advisor Suzi Biagi at 673-2001 by Friday, April 13. There is no formal charge for the affair but for those so inclined there is a suggested donation of $3 per person.
Hot food and dessert will be served, prizes will be distributed and there will even be a crowning of a prom king and queen, along with plenty of dancing for those who choose to partake in that time-honored prom activity. Last year's event attracted folks of all ages, with the most senior being a spry 96 year old.
Some participants, who might not be up for dancing, will still be able to enjoy having some time away from home and have a chance to chat with friends or the teenagers that are eager to cater to their every need.
This marks the 19th year the group will host the senior, senior prom. Members of Huntington High School's student government will also assist at the event, which continues to attract a large crowd from throughout the area. Last year's even drew 148 senior citizens while 172 came in 2010 and149 participated in 2009. The 2008 prom attracted a crowd of 173. This year's event is limited to 200.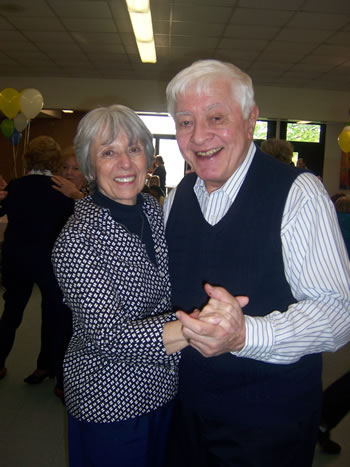 The nominal $3 suggested cover charge is kept low due to extensive fundraising by students and generous contributions from Astoria Federal Savings Bank, the Huntington Rotary Club and Huntington High School's student government. (Contributions are gratefully accepted, but not required by those attending.)
The dance is open to any senior citizen in the community. The high school, which is located at the intersection of Oakwood and McKay Roads, is completely handicapped accessible. Interested seniors citizens are encouraged to bring a friend. Those making reservations are asked to provide their name, phone number and the number of guests in their party.
On prom day, no one should leave at home their dancing shoes. A D.J. will be on hand playing music that's sure to be popular with prom-goers. The school's large cafeteria will be festively decorated.
Several dozen students are participating in the Interact-GrandsFriends club this year. GrandFriends is an intergenerational program in which both senior citizens and teenagers develop an enriched relationship. It also serves to bridge the generation gap. Huntington High School GrandFriends accomplish this through visits to local senior citizen centers and satellite facilities.
Mrs. Biagi and retired high school librarian Camille DeCanio are co-faculty advisors of the group, which also visits nursing homes and assisted living residences. The visits include a variety of activities such as board games, baking, crafts, reading books and magazines, letter writing and just talking, listening and laughing.
The GrandFriends host social events and perform various related community-oriented activities. The grand finale of each year is the senior, senior prom. It traditionally attracts senior citizens from across Long Island. Contact Mrs. Biagi (sibiagi@hufsd.edu) for more information.