Acevedo Named a Diamond that Shines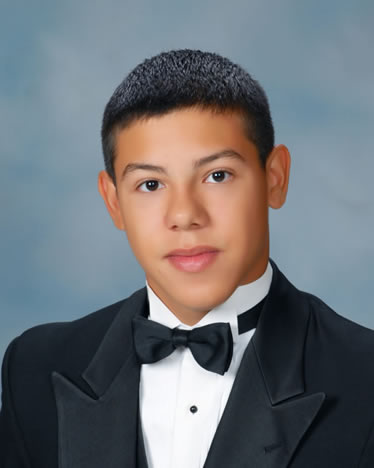 Marc Acevedo is finishing up the requirements for his Huntington High School diploma. Thousands of teenagers across Long Island in more than 120 high schools are doing the same thing. But, Mr. Acevedo is no ordinary young man.
The senior was recently presented with a pair of certificates, one in honor of his work to make Huntington a better place and another that recognizes Mr. Acevedo as a diamond that shines in our community."
Mr. Acevedo, who has applications pending at Columbia, New York University and Fordham, as well as several additional top tier schools, submitted a biographical essay to the Suffolk County Hispanic Advisory Board that outlines his academic achievements and extracurricular activities, as well as his record of leadership. Huntington Principal Carmela Leonardi endorsed Mr. Acevedo's participation in the recognition program, which coincided with Suffolk's Hispanic Heritage Month celebration.
"Marc is an outstanding student and a true supporter of his community," Dr. Leonardi said. "The time he does not devote to his studies he spends volunteering at Huntington Hospital and the Huntington Community First Aid Squad. He is also a member of the Explorers Program sponsored by the Suffolk Police Department. He is intelligent, friendly and compassionate. His academic achievement and his leadership skills make him the perfect candidate for acceptance at some of the most competitive colleges."
Mel Guadalupe, director of Suffolk's Office of Minority Affairs wrote that Mr. Acevedo is "a senior level student who goes above and beyond in the classroom and life, which makes you a very special person, of whom many should be so proud of."
During one of his last days in office, Suffolk County Executive Steve Levy sent a Certificate of Achievement to Mr. Acevedo. "This recognition is given to those select students for all the contributions which classify you as a 'future leader,'" Mr. Guadalupe wrote in a letter to the Huntington senior.