Huntington Foundation Parties
Night Away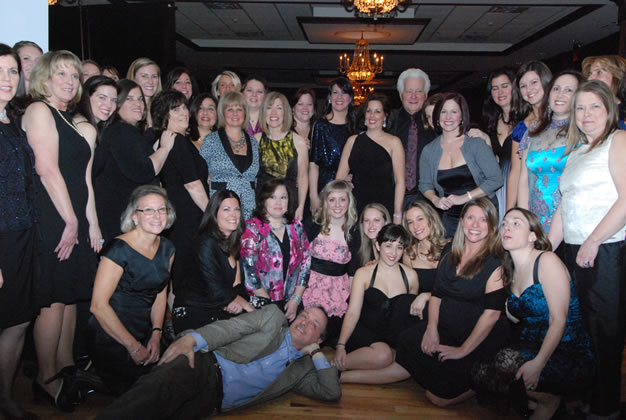 The Huntington Foundation knows how to party. The organization, which has done so much to support quality public school education, held its 19th annual gala last Friday night at The Woodlands, a former Gold Coast mansion, raising thousands of dollars for innovative classroom programs and honoring one of the district's most beloved faculty members.
A crowd of nearly 200 turned out to recognize Southdown School Principal Michelle Marino, who was presented with the Huntington Foundation's Spirit Award. "I feel so privileged to be honored for something that I truly love to do, teaching," Mrs. Marino said. "It's who I am and it's what I do."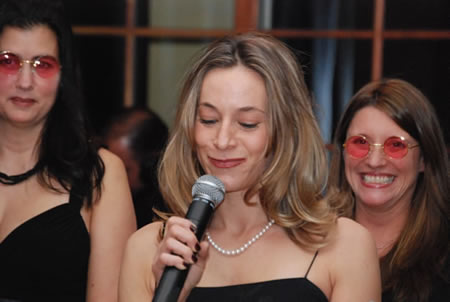 The evening drew current and retired teachers, parents, district administrators, alumni and many of Mrs. Marino's family members. "It was a special night to pay tribute to a gifted educator in Shelly Marino and to celebrate the Huntington Foundation's past successes and its bright future," Superintendent James W. Polansky said.
Fireplaces graced the rooms used for the gala, warming up the crowd on a blustery cold January evening. "It was a fantastic night and seeing so many people there shows what wonderful support there is for the Huntington Foundation and Mrs. Marino," PTA Council President Bari Fehrs said.
The Huntington Foundation has become an entrenched institution in the community. It raised $16,000 last week, replenishing funds for two grant programs that encourage innovative and ingenious programs and equipment that budget constraints prevent the district from supporting.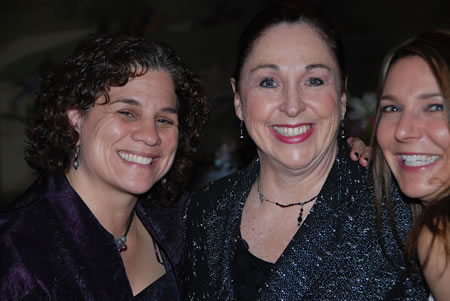 Huntington School Board President Emily Rogan said the Huntington Foundation's "tireless fundraising and generous grants enable our educators to continue providing creative and enriching programs to our students, particularly during unprecedented, difficult economic times."
Over the past 19 years, the Huntington Foundation has provided more than $800,000 to the district through its mini-grant and Star grant programs, reaching into every school and every grade level as well as athletics, music, art and even clubs.
The large crowd dined, danced and angled to win one of 52 raffle baskets stuffed with gift certificates, fine wines, apparel, tickets, an assortment of products and even a giant lantern. Georganne White, a regular at the Huntington Foundation's annual gala won the biggest raffle of the evening, walking away with a brand new iPad.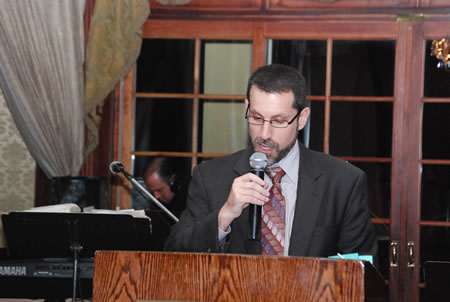 Huntington Foundation President Carly Burnett recounted some of the group's past achievements and outlined its path to future success. The organization has never been more dedicated and committed than during this challenging era. "All of our faculty members value the district's partnership with the Huntington Foundation," Mr. Polansky said.
Gala coordinator Karen Dwyer organized last Friday's five-hour event to perfection. She utilized a cadre of parent volunteers who were out in full force, working feverishly to make sure everyone had a good time.
Mrs. Marino was toasted by members of her family and faculty and she was deeply moved. Even after all these years, there is a still a spring in her step and she gets animated talking about the students and teachers that fill Southdown. Huntington Town Board member Susan Berland was on hand to present an official proclamation extolling Mrs. Marino's remarkable career.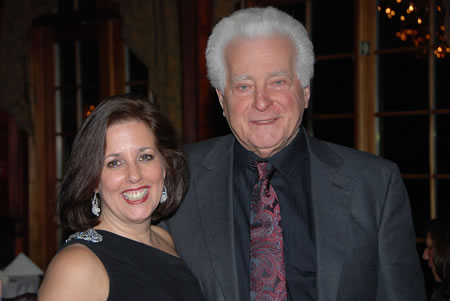 "This is my eighth year as principal of Southdown Primary School and things continue to change," Mrs. Marino said. "The state is asking more and giving less, data collection and analysis has become an integral part of what teachers do, the bar is constantly being raised and children are being challenged to perform to their personal best. But that's education, a continually changing paradigm and somehow we always find a way to keep the joy in teaching, because that's what we do. Because there is one constant factor, and that's the children, and no, they haven't changed."
The dance floor was a busy place as dozens showed their moves, including Flower Hill Principal Marlon Small, Assistant Superintendent David H. Grackin and Director of Foreign Language, ESL & Bilingual programs Carmen Kasper, among others.
As the hour grew late, friends continue to bask in the glow of the ornate chandeliers, enjoying spending time with friends, nibbling on desserts and relaxing, before heading out into the chilling winter air.