Finley Honor Society Stays Active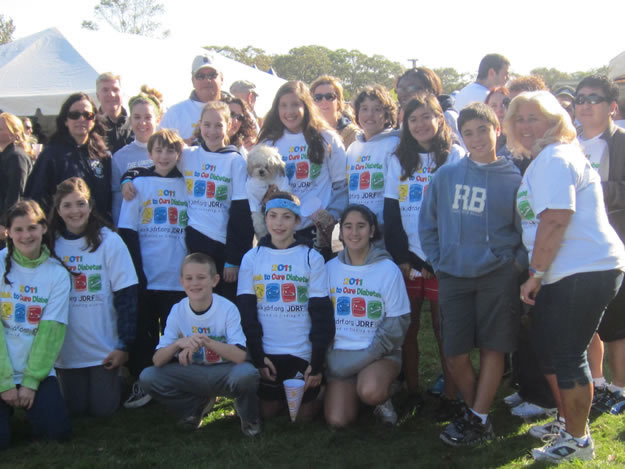 There's plenty to do, so J. Taylor Finley Middle School's National Junior Honor Society chapter faculty advisors Amy Hughes and Phyllis Sadusky keep the 87 eighth grade members of the prestigious organization busy.
The academically gifted students got down to business early in the new school year. Finley's Back to School Night saw 27 honor society members enthusiastically guiding parents through the school's hallways and answering every question fired their way over a three hour span.
October featured FHS members participating in the Juvenile Diabetes Research Foundation's Walk for a Cure at Heckscher State Park. Students walked the 5K course to raise awareness and funds to combat diabetes. "A donation was made by our members to the JDRF," Mrs. Sadusky said.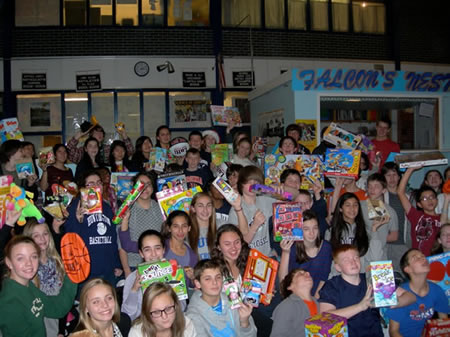 In early November, the FHS collected surplus Halloween candy for packaging and shipment to US soldiers serving abroad. Society members visited every Finley for a week to encourage school participation. Approximately 200 pounds of candy was collected and later shipped to the Cpl. Christopher G. Scherer: Leave No Marine Behind Project. The items were included in holiday care packages sent to American troops.
December brought a two-week long focus on a toy drive. Every FHS member was involved in collecting toys for Toys of Hope, a Huntington Station organization. "An exceptionally large amount of toys were collected, filling two large donation boxes to help make the holiday special for the many needy children of Long Island," Mrs. Sadusky said.
The next six months look to be just as active as the past four. "We have many more activities planned for the rest of the year," Mrs. Sadusky said.