Huntington Foundation Counts Down to Annual Gala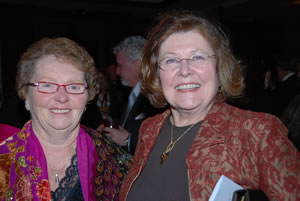 The Huntington Foundation for Excellence in Education's 19th annual Reach for the Stars gala is set for Friday, January 20 at the elegant Woodlands estate on Southwoods Road in Woodbury. Proceeds from the event will fund the organization's efforts to enhance education, the arts and athletics in the Huntington School District.
Since its inception, the Foundation has funded nearly $800,000 in educational grants in the district. At this year's gala, the Foundation will honor Southdown School Principal Michelle Marino with the group's Spirit Award in recognition of her efforts over her long professional career to enhance the educational experience of Huntington students and send them off with the skills they need to succeed.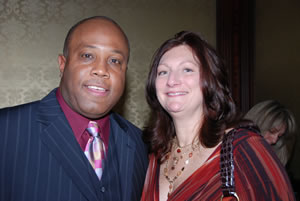 Foundation President Carly Burnett believes the January 20 gala will be a very special night. The evening will consist of a sumptuous pre-dinner hour, a delicious hot meal, music, dancing and dozens of raffles.
Donated items run the gamut, from extravagant trips, autographed memorabilia, high quality goods and artwork to personal services, dinners, shows, and other spectacular pieces.
"This promises to be a wonderful evening of celebration," Superintendent James W. Polansky said. "It is an opportunity to pay tribute to the Huntington Foundation for its past successes and to Mrs. Marino for her impressive career."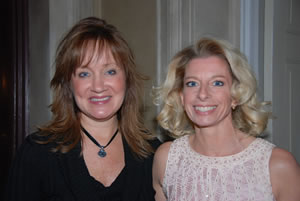 The contributions of donors and local businesses and the support of individuals, combined with the unending work of Foundation members continues to allow for ground breaking educational initiatives in all seven school buildings in the district.
An invitation to the gala, donation forms and additional information can be located by visiting the Huntington Foundation's web page at www.hufsd.edu (click on School Community, then Huntington Foundation and finally "Forms and Files") or by contacting Karen Dwyer at (631) 421-4037 or karen@meetah.com. Seating for the gala is limited. Tickets are priced at $125 per person.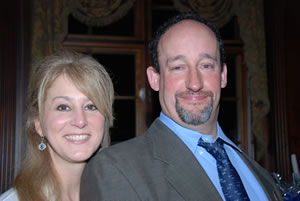 The Foundation is a not-for-profit organization. Its annual report may be obtained upon request from the Foundation (P.O. Box 552, Huntington, NY 11743) or from the Office of the Attorney General, Charities Bureau (120 Broadway, New York, NY 10271).