Huntington Alum a Project Coordinator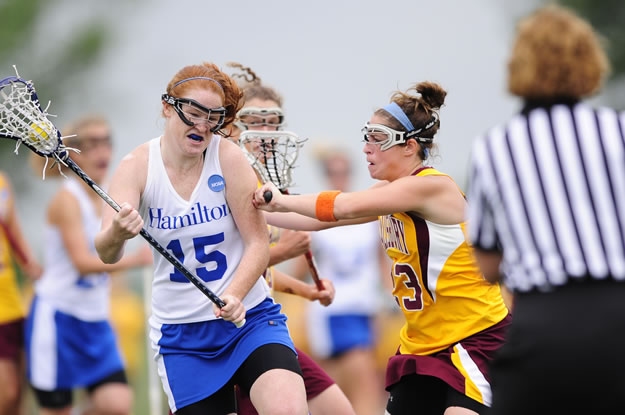 Liz Rave is quite a young lady. The Huntington High School Class of 2006 member gives whatever she happens to be doing her all. After earning a BA degree at Hamilton College in 2010, she jumped into the business world and is currently working as a project coordinator at Adspace Networks in Manhattan.
Ms. Rave studied English, psychology and economics at Hamilton and was an All-American player on the NCAA women's lacrosse team there. She also participated in the Hamilton alumni leadership training program, played intramural soccer and volunteered. In 2008, the Huntington grad spent the fall semester studying at University College Dublin.
Her current position has Ms. Rave "gathering information for new business ventures, attending client meetings, creating client specific packages highlighting Adspace's program and managing client relationships throughout the contracting process," according to a profile posted on LinkedIn.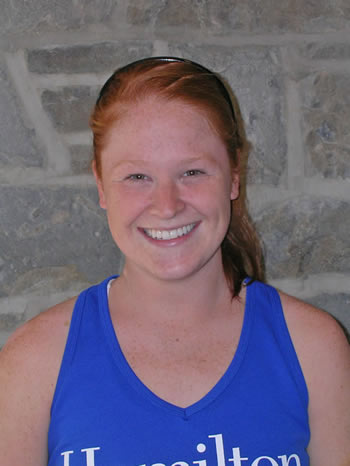 Ms. Rave earned outstanding grades at Huntington High School and played soccer, basketball, winter track and lacrosse. (She played basketball as a freshman, before dropping it for winter track.) She never expected, nor wanted, to attend Hamilton College, from which her brother Travis graduated from in 2004, but a visit to the campus as a high school senior changed her mind.
As a senior, Ms. Rave was named Hamilton's most outstanding senior female athlete. At the time of her college graduation she was fourth in goals all-time for the college with 140 and is regarded as one of the best players in the school's history.
Now the Huntington grad's focus is squarely on the business world. "Adspace Digital Mall Network is a Nielsen measured in-mall television network dedicated to engaging shoppers through programming about the best values, latest trends, and hottest new merchandise in the mall," states the company's online profile. "Adspace sells advertising in 15 second spots around this programming. Over 1500 Smart Screens are strategically placed in high traffic common areas in 137 Class A regional shopping centers covering 43 top digital market areas. The network is particularly effective in reaching teens, young adults, and women of all ages. Nationally, Adspace malls reach 119 million engaged shoppers each month, a true mass medium."
Ms. Rave has experience in both the television and digital "out of home" industries. She describes herself as a "constant goal-setter and team player" that "thoroughly enjoys the media and advertising world."
On the Hamilton College lacrosse team as a senior, Ms. Rave scored 46 goals and added six assists. She took 102 shots, scored three game winning goals, picked up 30 ground balls, won 18 draw controls and caused opponents to turn the ball over nine times.
The Huntington alum made an immediate splash as a college freshman, starting 18-of-19 games, scoring nine goals and scooping up 43 ground balls. She scored 36 goals as a sophomore and 49 as a junior.
Hamilton won the national title in 2008, lost 7-6 in the NCAA finals in 2010 (Ms. Rave led all scorers with three goals in the game), reached the NCAA semi-finals in 2009 and advanced to the national quarterfinals during Ms. Rave's freshman year.
Ms. Rave was a member of Psi Chi, the National Honor Society in Psychology at Hamilton. She's putting all of her education and experience to could use at her job.