Huntington's 2007 Salutatorian Pursues Ph.D. at Stanford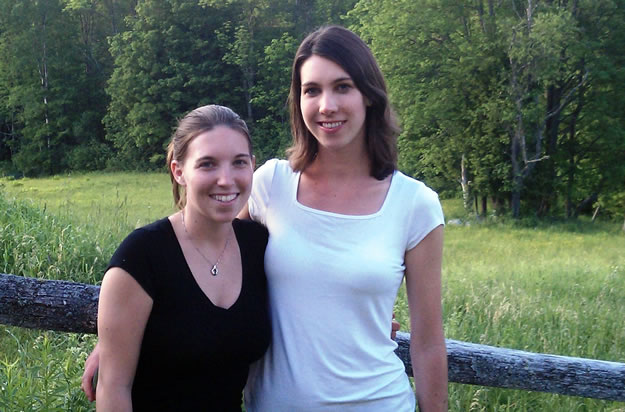 Hannah Payne was home for the holidays last week and she crossed paths with one of her former teachers, who quickly spotted the scholar. Huntington High School's Class of 2007 salutatorian still cuts a recognizable figure around town.
Ms. Payne obtained a Bachelor of Science degree at Dartmouth College last spring, double majoring in neuroscience and engineering science, but she's far from finished with her formal education.
"I just started graduate school at Stanford University, pursuing a Ph.D. in bioengineering," Ms. Payne said. "I haven't joined a lab yet, but I am mainly interested in neural engineering."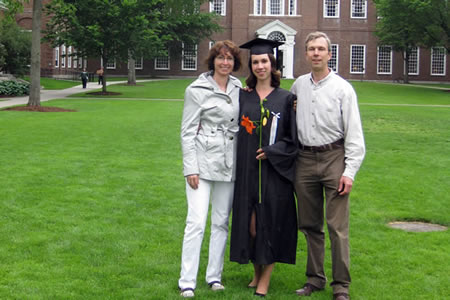 Over the course of four years at Huntington High School, Ms. Payne participated in the club, music and athletic programs, experiencing a breathtakingly broad education. She was named a National Merit Scholarship finalist as well as an Advanced Placement Scholar with distinction.
Some of Ms. Payne's most memorable high school experiences came on a 10 day trip to Italy with teachers Pamela Piffard, James Graber and Ken Krummenacker during a vacation period. The journey, which included dozens of Huntington students, was privately organized by an educational tour company.
Ms. Payne also spent 10 weeks in France during the winter of her senior year at Huntington High School. She stayed with a host family, took classes in Lyon for a language program and visited six other European countries.
As a Huntington senior, Ms. Payne earned the Cold Spring Harbor Lab Research Award, Robert J. Buchanan Award, Edna Van Wart Mathematics Award, Office of State Comptroller Award and Sons of the American Revolution Award.
Ms. Payne conducted research at the CSH Lab as part of the prestigious Partners for the Future program, working in the Holly Cline Lab with scientist James Demas. She also played violin in Huntington's orchestra and ran on the cross country and track teams.
While Ms. Payne was recently home in Huntington for the holidays she ran into Susan Tuohey, her former Finley wood shop teacher, while both were at the Cinema Arts Centre to watch a movie.
"She has a great memory," Ms. Payne said about her former teacher. "She recognized one of my old projects at a thrift store! It was one of those spinning tops. She had to explain to them how to use it."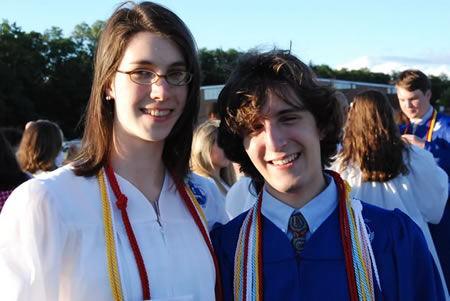 It's hard for Huntington teachers to believe that four years have passed by so quickly since the Class of 2007 marched off into history. "Today begins our upward ascent," Ms. Payne told classmates during her salutary address at the 2007 commencement. "We now have the freedom to do what we want, when we want. As we approach the top of that roller coaster, however, we are faced with the question of what to do with all this potential energy. We have the potential to create good in the world, as well as bad. Happiness doesn't come from success, success comes from happiness. Therefore, do what makes you happy. Follow your passion."
The Huntington alum is pursuing her passion at Stanford. Moving from New England to the West Coast has carried with it many changes and challenges, but they suit the scholar just fine. "I love living in California," Ms. Payne said.