Bestselling Author to Visit
Huntington Friday Night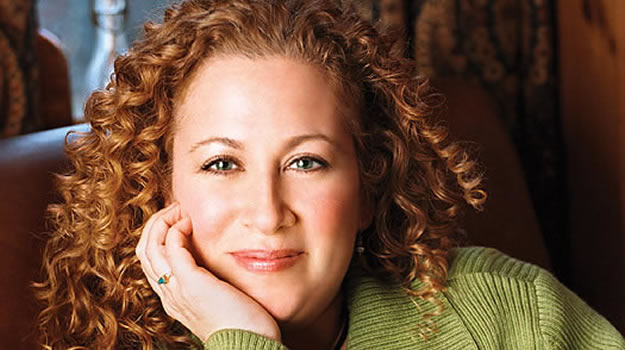 Bestselling author Jodi Picoult will return to the Huntington High School auditorium on Friday, March 2 at 7 p.m. to discuss and sign copies of her latest book, "Lone Wolf." General public tickets are on sale now at Book Revue or by calling 271-1442.
"Lone Wolf" has been billed as "an unforgettable story about family, love and letting go." "The book lends itself to interesting discussions about ethics, science and end of life issues," said Joan R. Fretz, Huntington's district director of fine and performing arts.
Book Revue is presenting the event in partnership with the Organization of Music Parents of Huntington (OOMPAH) for the district's arts-in-education committee. Tickets are priced at $28 plus tax and include entry to the book discussion and a copy of Ms. Picoult's new book. $5 seat tickets are also available for those who want to attend but do not want to purchase the book at this time. All $5 tickets can be redeemed for $5 off the price of any of Ms. Picoult's books on the night of the event.
Huntington School District students and staff members can purchase $5 tickets in the music office at Huntington High School. Call 673-2153 for more information. The district's arts-in-education program will receive a portion of the evening's proceeds.
According to The Dallas Morning News, "Ms. Picoult has carved her own niche with her novels – one part romance, one part courtroom thriller, two parts social commentary."
—Dallas Morning News
The Orlando Sentinel Tribune wrote "Beginning with her first book … Picoult has refused to sweat the small stuff. She's concerned with love and truth, the blurry boundary lines implied by both. She forces the reader to look, however uncomfortable the experience might be, at complacent people who discover, much too late, the sad disparity between what they thought they knew and what they know now."
A member of her profession's elite circle, Ms. Picoult's work has reached No. 1 on The New York Times' best-selling list. Her writing has received rave reviews. Stephen King, himself a best-selling author said "Picoult writes with unassuming brilliance." The Washington Post said "Picoult is known for writing fictional page-turners that address controversial issues."
Book Revue is located at 313 New York Avenue in Huntington village.