Interactive Fun at Southdown
Math Night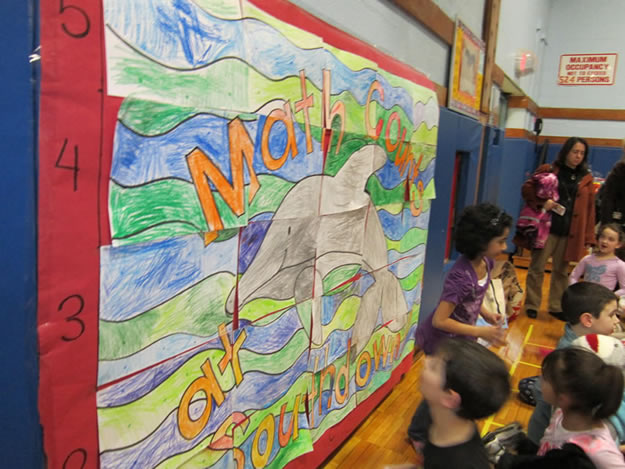 Southdown Primary School's Family Math Night provided an opportunity for families, teachers and students of all ages to get together and prove that working with numbers can be an awful lot of fun.
This marked the fifth year the event was celebrated at the school and it seems to be growing in popularity. Southdown Principal Michelle Marino said more than 150 students and parents attended the upbeat evening and worked with teachers and 20 members of Huntington High School's Math Honor Society, including Intel Science Talent Search finalist Julie Coraor.
"Teachers designed hands-on learning centers that focused on the math content strands concerning number sense, measurement, algebra, geometry and probability," Mrs. Marino said.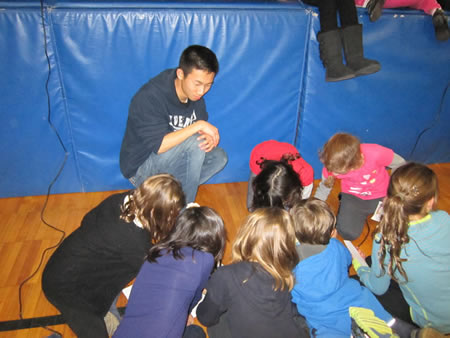 Huntington Superintendent James W. Polansky was on the scene and was impressed with what unfolded. "It was wonderful to see the Southdown students enjoying an evening designed to excite them about math early on in their academic careers," he said.
"The goal of the night was simple: To provide an interactive math evening for both parents and children," Mrs. Marino said. Participants rotated through hands-on centers, designed around a New York State mathematics standard or "math strand," including number sense, measurement, geometry, algebra and probability.
The evening was planned and facilitated by Southdown Shared Decision Making Committee members and the school's faculty. "The interactions between the Huntington High School volunteers and Southdown family members also clearly contributed to the event's success," Mr. Polansky said. "Great work was done by Mrs. Marino and her staff on planning and coordinating an extraordinary sequence of mathematical activities."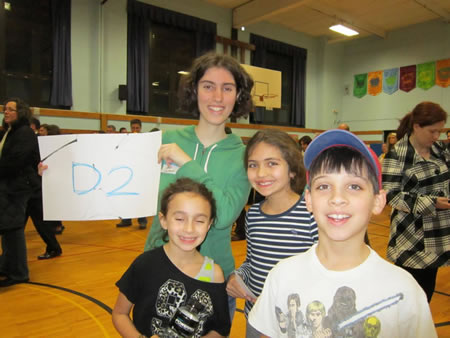 Mrs. Marino said the activity centers "were specifically created for elementary grade level math challenges." The extensive organizing efforts of the SDM committee paid off handsomely as students and parents were immediately engaged and maintained their interest throughout the range of activities.
The Southdown community has always demonstrated a knack for developing imaginative learning experiences to create enthusiasm among the youngsters attending the school. Teachers, support staff, parents and Mrs. Marino are dogged in their drive to see that students receive the most extensive and well-rounded education possible.