Huntington Looks to Foil
Winter Recess Challenges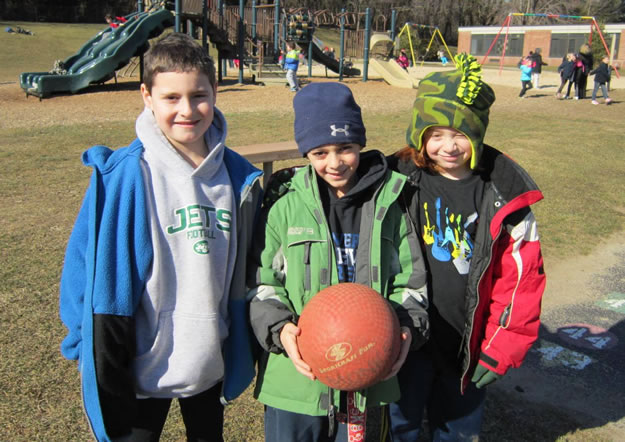 While this might be a relatively mild winter, it has still seen its cold days. But, the winter months don't make elementary grade level students in the Huntington School District any less interested in heading outdoors for their daily recess.
The youngsters do not enjoy being relegated to the inside of the building or the inside of their homes. They still have a need to exercise and generally run around and have fun.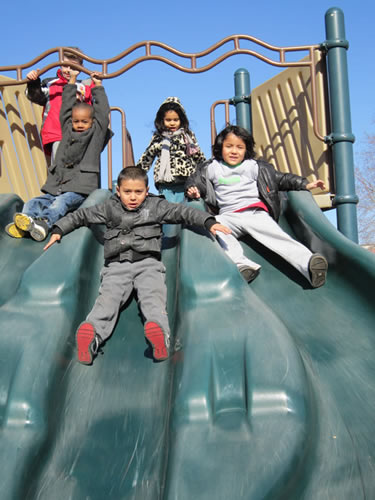 Whenever temperatures and related weather conditions permit, school principals allow students to go outdoors for recess periods, even during the winter. In most cases the youngsters are eager to head outside and come prepared with winter jackets, hats and gloves. When the athletic fields are muddy, children play on blacktop areas or use permanent playground equipment.
All Huntington elementary school students in grades 1-6 attend three 40-minute physical education classes each week. (Kindergarteners attend two 40-minutes classes per week.)
The period from late fall to spring stretches for a seeming eternity, amounting to about half of the school year. Despite the weather, school officials understand it's still a time when students still need to be active.
"Principals make a concerted effort to get their students outdoors, even in the winter," said Georgia D. McCarthy, district director of physical education. "Providing young people with an opportunity to run around and participate in self-directed recreational games or just gather and socialize in fresh air and sunshine shouldn't be underestimated."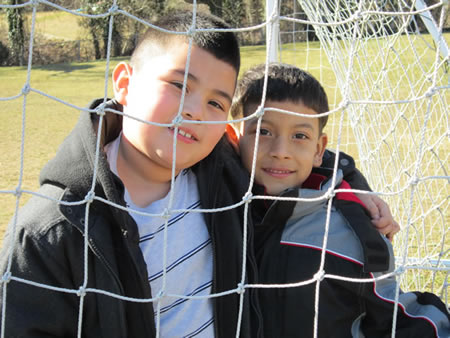 Of course, when it snows, is icy or when temperatures drop to frigid levels, students are kept indoors and sent to classrooms for recess where they are supervised by lunch monitors. While indoors, the youngsters usually play board games, utilize educational software on computers, read, draw or sit and chat with friends.
"The Huntington School District has made the health and wellness of every student an important priority," Mrs. McCarthy said. "We utilized whatever opportunities we have to get the youngsters up and moving. We teach them about the value of exercise and how much fun it can. Every physical education teacher stresses how important healthy eating and living is."