Mozer a Prudential
Spirit Award Finalist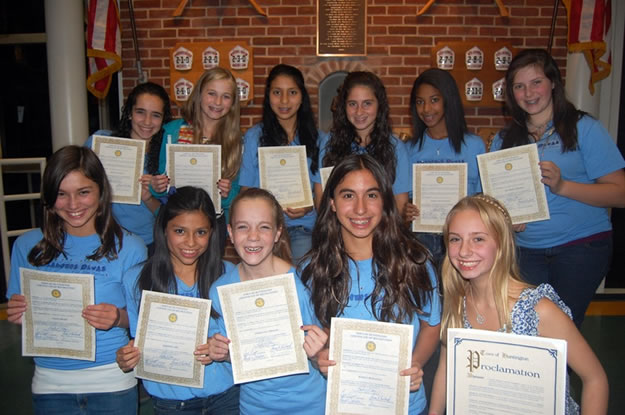 Annalise Mozer, an eighth grader at J. Taylor Finley Middle School is a New York State finalist in the Prudential Spirit of Community Award program.
"The Prudential Spirit of Community Awards program is the United States' largest youth recognition program based exclusively on volunteer community service," according to the organization's website. "The program was created in 1995 by Prudential in partnership with the National Association of Secondary School Principals (NASSP) to honor middle level and high school students for outstanding service to others at the local, state, and national level."
Ms. Mozer, who is one of eight New York finalists for the Prudential Award, formed the "Diabetes Divas" with her friends and Finley classmates. The group raises funds for the Juvenile Diabetes Research Foundation and promotes awareness of the disease and its effects if left untreated. Ms. Mozer and the group has been recognized and honored in the community.
The Prudential Spirit of Community Award is a prestigious one. "This award is presented to students who have volunteered to improve their communities or the causes of others," Finley Principal John Amato said.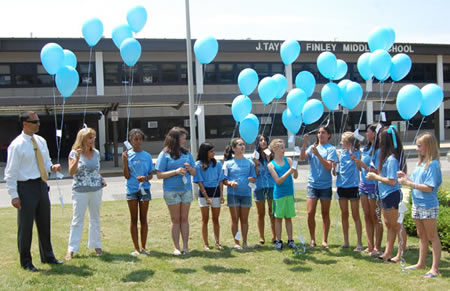 "The program's goals are to applaud young people who already are making a positive difference in their towns and neighborhoods and to inspire others to think about how they might contribute to their communities," states the organization's website. "Over the past 16 years, more than 310,000 young Americans have participated in the program, and nearly 100,000 of them have been officially recognized for their volunteer work."