One of Flower Hill's Best Events Yet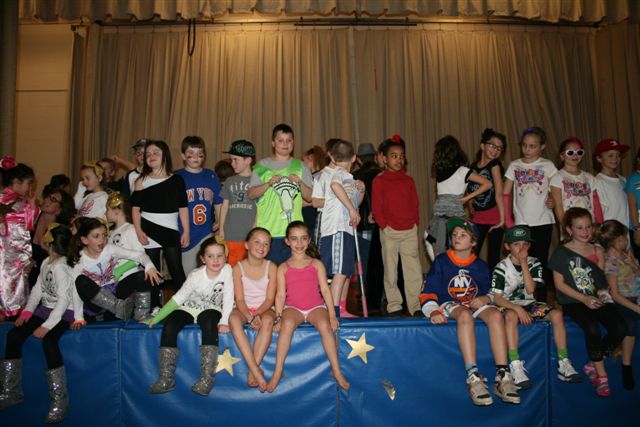 The Flower Hill School talent show resulted in a fun evening for folks of all ages. Students performed a variety of acts ranging from musical to gymnastics. Even Principal Marlon Small and the school's teachers took a turn on the stage.
"All together, there were 25 acts," said Shaki Coulter, the Flower Hill PTA historian. A crowd of more than 200 turned out for the event, including many parents and teachers. The school's third grade teachers hosted a bake sale in the lobby to benefit the Make a Wish Foundation.
Mr. Small and the teachers performed a dance routine to the "Cha Cha Slide." Students and parents loved it and gave the faculty members a big round of applause.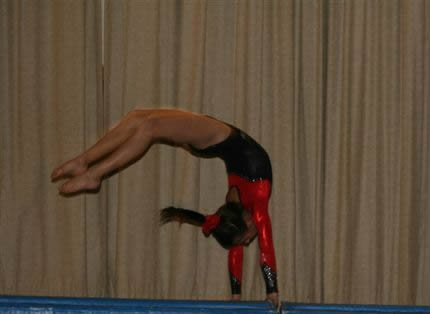 Parent Deborah Chin served as the event's chairperson and she earned kudos for organizing what many called a "great show." Upon arrival, the crowd noticed the school resembled a theater. The lobby was decorated with lights and guests were offered fresh popped popcorn. A continuously running slideshow featured snapshots taken throughout the year of Flower Hill students and events.
By show-time, the gymnasium was full with every seat taken and standing room only space in the rear. It was an impressive sight to behold. Woodhull School teacher aide and professional DJ Richie Signorelli made ever student that took to the stage feel like a star, introducing their acts and entertaining the ground between acts.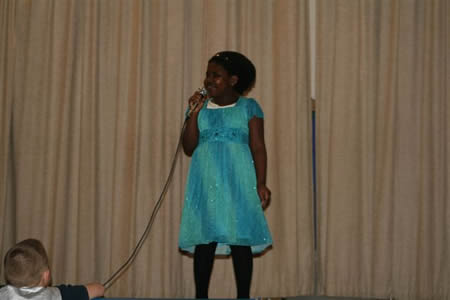 "Over 55 students in kindergarten through fourth grade performed," Mrs. Chin said. "The talent at Flower Hill is amazing. There was a wide array of abilities demonstrated by the Flower Hill stars that night. Singing, dancing, comedy, gymnastics and various instruments were played to perfection! Yes, Flower Hill's got talent."
As the show came to a close, Mr. Signorelli worked his magic one more time, playing "Party Rock Anthem" and bringing students and parents to their feet dancing.
"It was one of Flower Hill's best events yet," Mrs. Coulter said.