March Madness Coming for the
Booster Club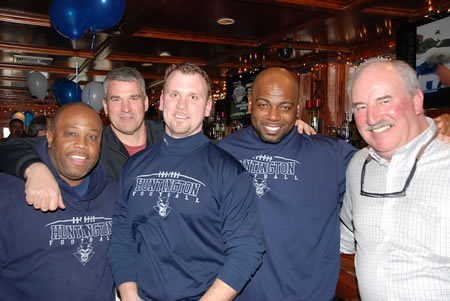 The Huntington Booster Club's March Madness reception is set for Sunday, March 4 between 2-5 p.m. at Christopher's Courtyard Café, located at 8 Wall Street in Huntington Village.
Last year's March Madness get-together attracted dozens of Blue Devil friends, including parents, coaches, alumni and fans. Admission is priced at $50 for tickets purchased in advance or $60 at the door. No one under 21 years of age will be admitted.
Proceeds from the event will be used to provide financial support for annual scholarships, the purchase of equipment, summer sports camp programs and refreshments at athletic events and sports awards nights.
A successful March Madness fundraiser is "important to our continued effectiveness and growth," said Barbara Cutrone, the organization's president. Some of the proceeds will be used to support the Booster Club's grant program, which allows coaches to seek funds for items not available through the regular budget process. The Booster Club has raised and donated to the district more than $100,000 in recent years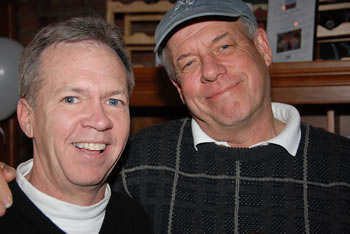 March Madness tickets can be purchased in advance by sending a check payable to the "Huntington Booster Club" to P.O. Box 2294, Huntington, New York 11743. (Include name, address, phone number, e-mail address.)
The March 4 reception will include unlimited refreshments and food. Blue Devil supporters can stop by at any time during the afternoon, stay for the full three hours or any portion of it. Tee shirts will be on sale for $10. The Booster Club's distinctive blue-and-white trailer will be parked outside of Christopher's selling a variety of Blue Devil apparel and gear.
For more information contact Mrs. Cutrone at (631) 549-9156 or hizees@aol.com.