HHS Swimmers and Divers Earn Honors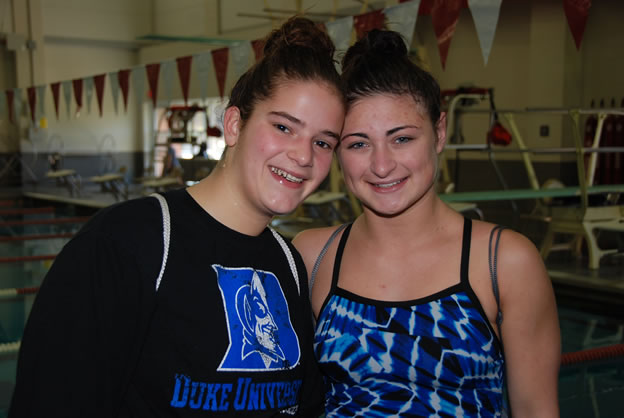 The Huntington High School girls' swimming and diving program is improving by leaps and bounds. Senior Molly Arceri won league and county diving titles and was second in the state championships.
Blue Devil swimmers Erica Flor, Diana Harvey, Emily Maggio and Caroline McCarthy and divers Rachel Feltman and Emily DeGennaro earned All-League honors.
"Our team continues to show great potential as we improved our overall record to 4-3, giving us a winning season," said Chris Helmke, who coaches the team along with Meg McConnell. "Season best times continued to dominate our meets. Our most seasoned and experienced athletes are now a diversified group ranging from seventh through twelfth graders. This driving force of top swimmers combined with our diving squad made for an exciting season."
Huntington finished fifth in the Suffolk League III Championships and was 13th in Section XI. Arceri came within 3.5 points of setting a new county diving record en route to notching her third consecutive Suffolk crown.
Helmke sees nothing but bright days ahead for the program. "With the exception of six seniors, we expect all of our athletes to return [next year] as we advance to the next level of improvement in speed and depth," he said. "We also hope to add new talent as well."