Key Club Rallies for Huntington High School Alum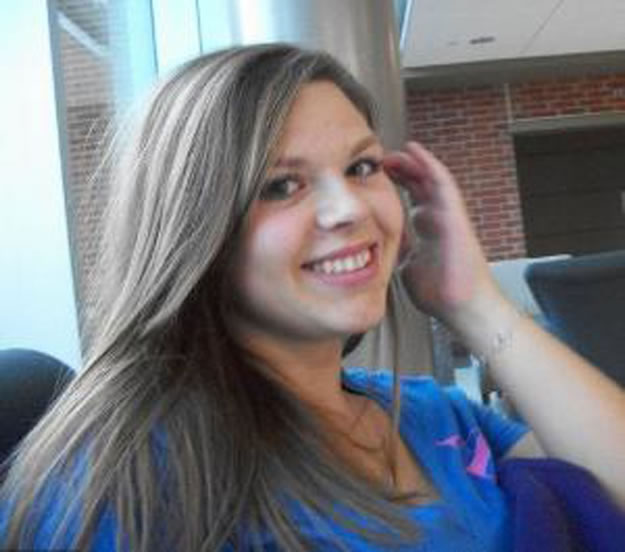 Kaila Harlan had an extra spring in her step during her final month at Huntington High School in June 2009. The teenager had just earned a Bene Foundation nursing scholarship and was excited about starting down her career path at York College in Pennsylvania.
Ms. Harlan was convinced nursing was for her following a student-internship at Huntington Hospital. "The internship was a great opportunity to see what working as a nurse in a hospital is really like," she said near the end of her senior year.
Today, instead of caring for and soothing others, it's Ms. Harlan who is the patient as she continues treatments designed to foil leukemia. The Huntington High School Key Club will hold a fundraising talent show this Friday night (February 10) in the school auditorium to raise monies for Ms, Harlan's medical bills that have been left uncovered by her family's insurance.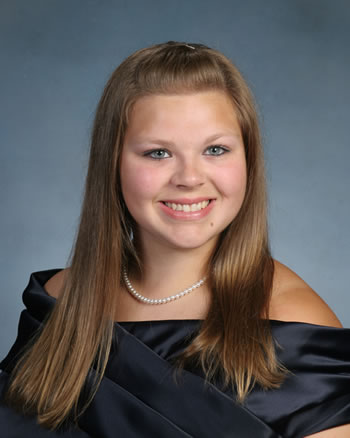 The evening, which will include a litany of mind-blowing acts along with a surprise performance by teachers, is expected to draw a crowd of students, parents, faculty and staff who have been touched by Ms. Harlan's valiant struggle and upbeat personality.
The Huntington alum had just finished her second year of nursing school when a routine blood test last June led to Ms. Harlan being diagnosed with leukemia. Her family's hospitalization insurance was quickly exhausted by the intimidating battle. She needed a bone marrow transplant and chemotherapy and spent months in the hospital.
An international search of bone marrow registries led to a transplant in October 201l. Ms. Harlan was released the following month and spent Thanksgiving and the holidays with her family at home. She feels better today and is gaining strength as her immune system recovers from its weakened state. Ms. Harlan hopes to return to York College and resume her nursing studies next fall.
Friday night's student talent show promises to be a very special event. Tickets priced at $5 will be available at the door. Doors open at 6:30 p.m. for what is expected to be a very interesting auction. The curtain goes up on the show at 7 p.m. sharp.
The auction, which will continue during the show's intermission, includes a large variety of items for adults and kids ranging from a Kawasaki mountain bicycle and helmet, theater tickets and a basket from ESPN to restaurant gift certificates, jewelry and museum memberships. Auction items have been rolling in from Huntington businesses and residents. The Kawasaki bike is a premier item. Chances will be on sale for $5 each. Chances for the auction baskets will be inexpensive.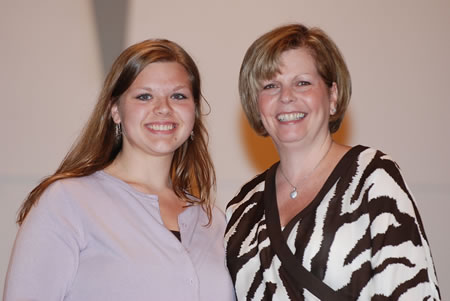 Since Ms. Harlan had been an active member of Huntington's Key Club during high school, district resident Linda Ray brought the alum's story to the attention of English teacher Kelly Krycinski, who serves as the club's faculty advisor. That group quickly signed on to campaign to help Ms. Harlan and students have been relentlessly promoting the evening and helping coordinate the acts.
Ms. Ray, director of Huntington Cabaret and a friend of the Harlan family, also just happens to be a veteran volunteer fundraiser, who has raised about $50,000 in recent years by giving benefit performances of her New York City cabaret shows featuring Long Island singers. Some of the groups benefitting from her generosity include the Suffolk County Visiting Nurse Service and Hospice, Habitat for Humanity, Multiple Sclerosis and other non-profits organizations in need.
Whatever monies are raised Friday night, will be used to help Ms. Harlan and her family through this very difficult and stressful period. "COTA, the Children's Organ Transplant Association, is a clearinghouse for donations made to families to cover medical expenses," Ms. Ray said. "Since a donation directly to a family would be considered taxable income, checks made out to COTA are sent directly to medical providers and all donations are tax-deductible."
Local folks who would like to donate to Ms. Harlan's cause by check can call Ms. Ray at (631) 673-5577 for more details. Ms. Ray will forward all such donations.