Dave Grackin Announces Retirement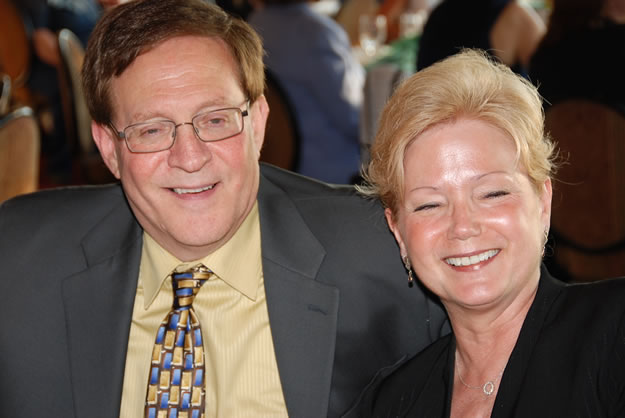 There comes a time when everyone retires and that time is approaching for David H. Grackin. The Huntington School District's assistant superintendent for finance and management services has announced he will be leaving his post at the end of the current school year.
After the Huntington School Board accepted Mr. Grackin's request to retire at its public meeting on January 30, trustees and fellow central office administrators gave the longtime school official a standing ovation.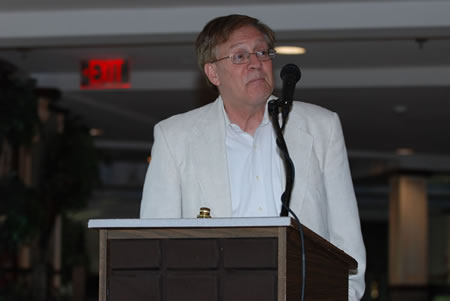 Mr. Grackin has served in Huntington since 1997. "I have enjoyed every day of my position here at Huntington," he said. Although he has not announced his future plans, it is clear he intends to continue working somewhere.
"Dave is an extraordinarily talented financial mind and, more importantly, a fine person," Huntington Superintendent James W. Polansky said. "His contributions have helped directly to maintain the district's fiscal health and responsible practices for the past fifteen years. I am pleased to have possessed the opportunity to work with him and wish him the best of all things in retirement."
Mr. Grackin guided the district through a period of increased financial oversight following scandals in the Roslyn and William Floyd school districts. Auditors have frequently commented on Mr. Grackin's professionalism, attention to detail, willingness to act upon recommendations and the leading role he has played in Huntington's "culture of honesty."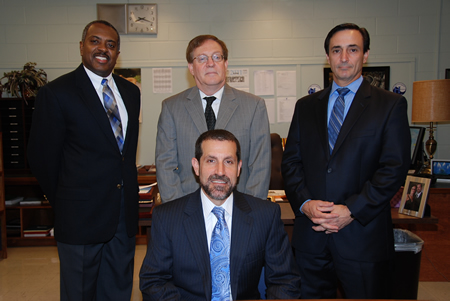 During his time in Huntington, Mr. Grackin has initiated business office modernization, created tight internal controls and procedures, implemented strict financial management and insisted on professionalism in all areas. He has also overseen numerous capital renovation, repair and reconstruction projects, supervised an extensive expansion and upgrading of computer technology systems, coordinated the district's security initiatives and significantly enhanced the food service program.
Mr. Grackin attended Rensselaer Polytechnic Institute and graduated with a Bachelor of Science degree in applied mathematics and statistics at the State University of New York at Stony Brook, where he later obtained a Master of Arts degree in mathematics. He earned a Professional Diploma in school administration and supervision at Long Island University – C.W. Post.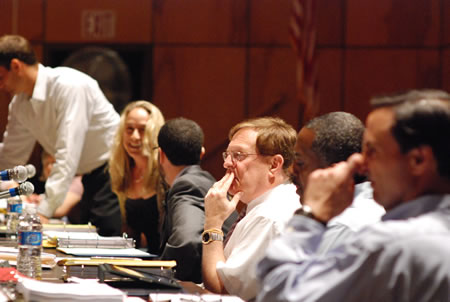 Prior to embarking on an administrative career, Mr. Grackin worked as a math teacher at Sachem High School North for eight years. He went on to serve in a variety of administrative capacities with the Sachem School District including, summer enrichment program coordinator, secondary computer liaison, assistant director of data processing, treasurer of both the district and the Sachem Public Library and finally as business administrator for four years.
A member of the board of governors of NYCLASS and NYSIR, Mr. Grackin was the director of business for the Elmont School District for two years prior to coming to Huntington. Through the years he has gained a statewide reputation for his business office knowledge and effectiveness.
In addition to his work in Huntington, Mr. Grackin has been a lecturer in SUNY-Stony Brook's graduate program since 2004. He has won several awards for his work with the Nassau Citizens Budget Committees on capital and operating procedures and prioritization of capital expenditures.
Mr. Grackin's efforts have helped lead Huntington to an excellent bond rating and a fine series of external audits. He guided the district through its first state audit in many years. The audit produced very positive findings.
"All of us have enjoyed working with Dave and will miss him very much," said Al White, district director of facilities.