Six Blue Devils Win Post-Season Honors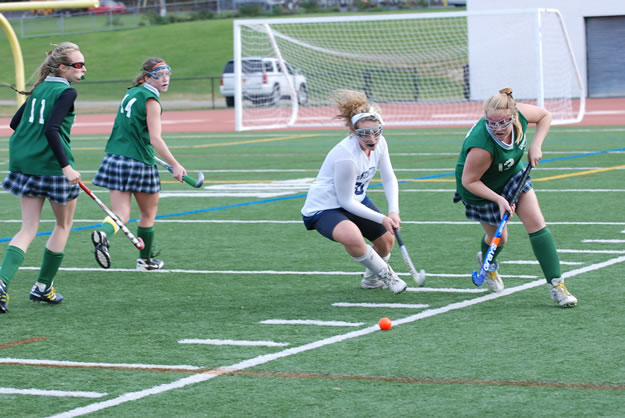 Six Huntington High School field hockey players earned post-season honors following a campaign that saw the team compile a 7-7 league mark (7-8 overall) under head coach Jillian Talleur.
Colleen Wright (All-County), Samantha Palmer (All-Division), Sara Kate Smith (All-Division), Emily Arciprete (All-Conference), Katia DeSimone (All-County honorable mention) and Madison Biernacki (All-Tournament) were all recognized by the Suffolk Field Hockey Coaches Assn. for their exceptional play.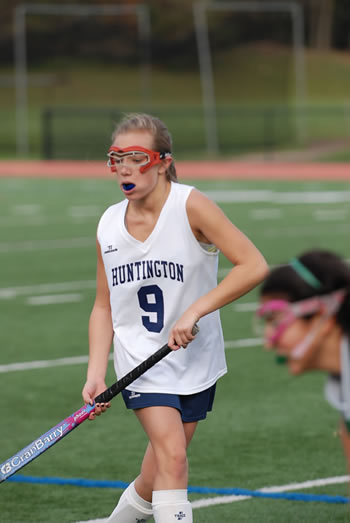 "This was the most united team that I have coached," said Talleur, who was assisted by Kathy Wright. "They loved and respected one another and were a family. The girls didn't want the season to end and when we lost they didn't want to go home. They wanted to continue practicing."
Wright and Arciprete led the Blue Devils in scoring. "Other coaches frequently ask about Colleen," Talleur said. "She is a huge piece of our offense." The coach described Arciprete as a "strong and competitive" player.
Huntington was buoyed by the fine performance of senior goalie Maggie Lombardo. "She has developed into a strong, agile goalie," Talleur said.
Palmer, another talented senior, starred on defense. "Her stickwork is smooth and precise," Talleur said. "She can dodge any opponent." DeSimone, a skilled junior, displayed speed and pure athletic ability, She showed a penchant for intercepting the ball.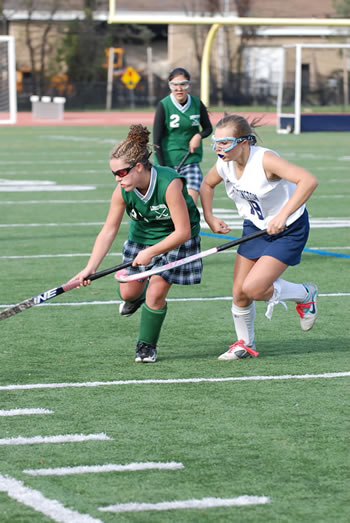 Smith, still another senior, was "Miss Reliable" on the field. "She runs the defense," Talleur said about the fundamentally strong player.
The highlight of the season came when Huntington qualified for the playoffs. "We beat Commack twice and that gave us enough points," Talleur said. "We also went into overtime with the teams in third, fourth and fifth place, but we didn't get a win. It shows we are competitive."
The 18-player team is losing nine players to graduation, including many key athletes. Next year's squad will be a "very young and inexperienced team," Talleur said. "Other teams are experiencing this loss as well. Our returnees are a motivated group who will work hard to improve."