Huntington School Board Honors
Juli Coraor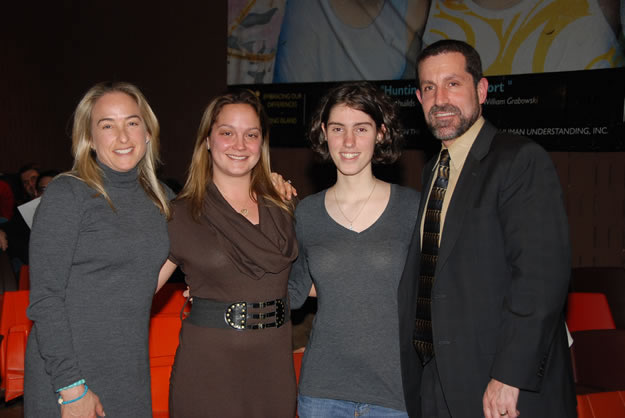 One of the most remarkable students in Huntington High School's Class of 2012 was honored during Monday night's meeting of the Huntington School Board. Juli Coraor, a soft-spoken 17 year old, was recognized for reaching the final round of the 2012 Intel Science Talent Search competition.
Trustees and district executives, along with a crowd of about 350 gave Ms. Coraor a standing ovation. Huntington has not had a finalist in the prestigious academic contest since 1950. "Juli is an exceptional young woman and this achievement is nothing short of incredible," Superintendent James W. Polansky said.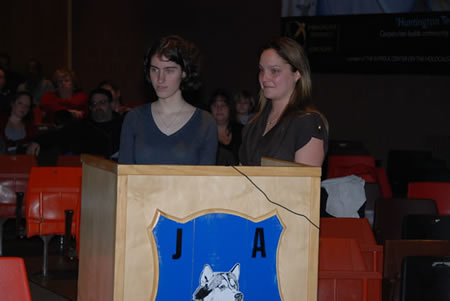 Ms. Coraor conducted research for the Intel competition in a lab at Stony Brook University. She is one of 40 national finalists who will gather in Washington, DC in March for a week of activities, presentations and the final judging of all projects.
Lori Kenny, a Huntington High School teacher who has led the effort to rejuvenate the school's science research project was on hand to introduce Ms. Coraor and attest to her sensational scholarly attributes. Ms. Kenny, who has built the research program to nearly 60 students from less than 10 a few years ago, said Ms. Coraor is conducting research that is groundbreaking and is of the type usually conducted by doctoral or even post-doctoral students.
Ms. Coraor briefly discussed her research project and put it into layman's terms. The work centers on ferroelectrics, which are materials that contain special electrical properties. The senior mentioned some of the possible implications of her research and termed them "really cool."